The minimalism movement continues to dominate the wedding gown trends, but romance and nostalgia will be prominent in 2022. Splendour is a must! Let's look at the details of wedding dress fashion in 2022 together.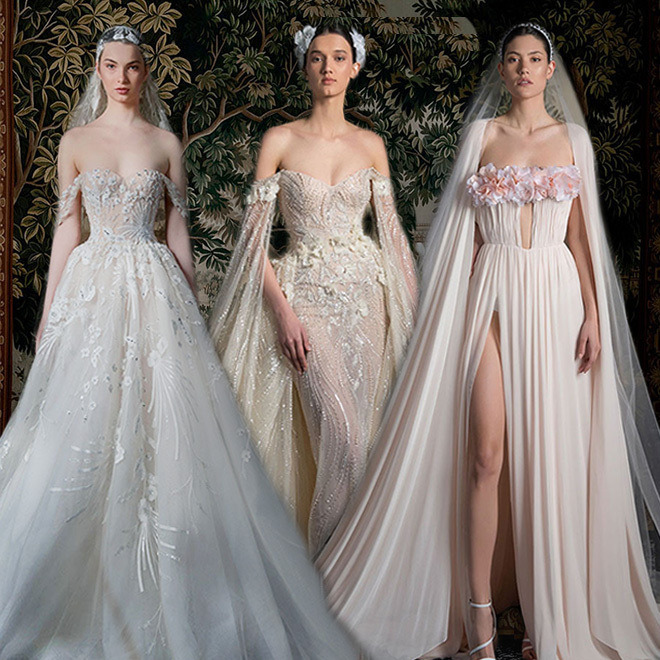 Among the bridal gown styles for 2022, new and remarkable interpretations of conventional designs will stand out. There are plenty of options to suit a variety of styles! Jumpsuits, slip dresses and pantsuits for minimalists; low shoulders, corsets, deep slits for bold and sensual looks; modern ruffles for dazzling brides; balloon sleeves, tassels, and feathers for classic lovers...
For romantic brides, big bows and colourful embroidery are popular trends this year. In addition, it goes without saying that the detachable parts make the 2022 wedding dress more transformative. Here are the details:
1- Showcase Your Curves: Bridal Gowns with Corsets
The corset trend is back! The transparent corset, completely covered with fabric or a visible skeleton, adds a nostalgic and confident atmosphere to this year's wedding dress. Not to mention the well-fitting appearance!
►Who is it for?
Corset wedding dresses are suitable for brides with a rectangular body shape who want to show their waistline and curves. Brides who want to highlight the curvy waist can also choose the transparent corset style.
►Which designers offer it?
Liz Martinez
Rita Vinieris
Milla Nova
Georges Hobeika
Saiid Kobeisy
Anne Barge
Berta
Oscar de la Renta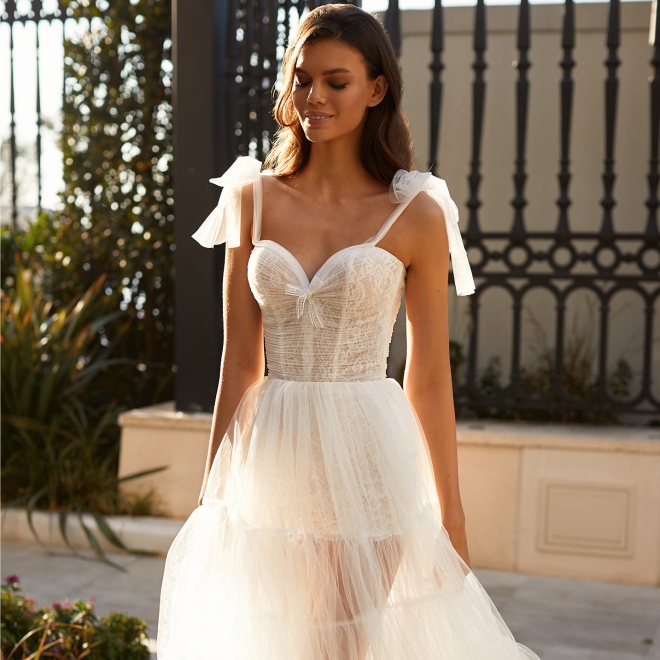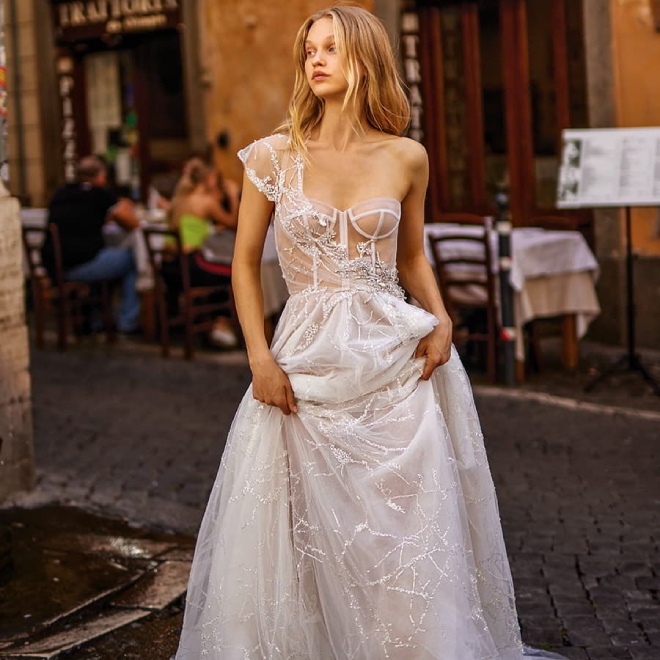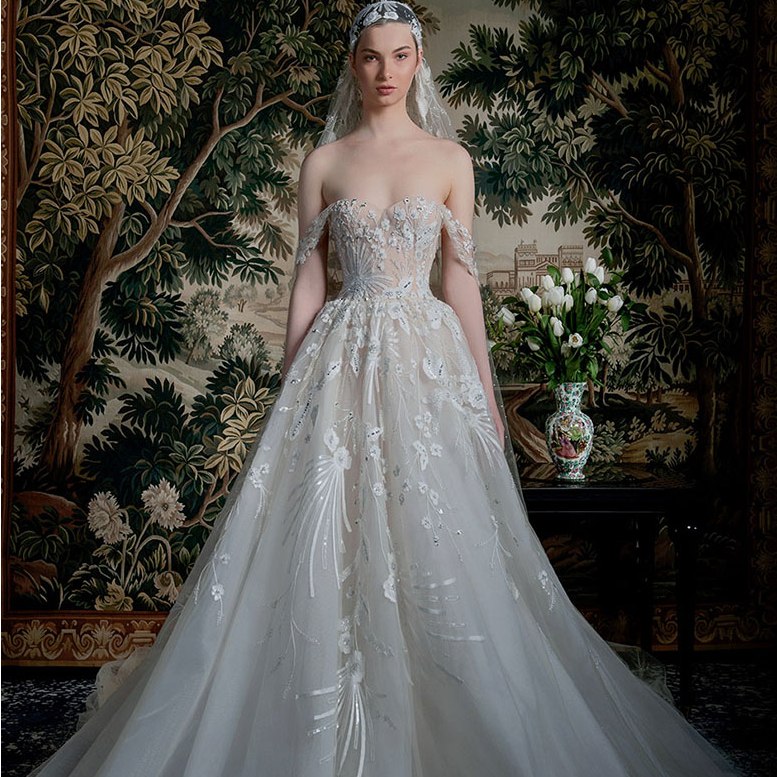 2- Minimal and Elegant: Slip Wedding Dresses
The slip dress, which was popular in the 1990s and is still popular today, is a perfect choice for a beautiful wedding look. The slip dress (thanks to its low-cut neckline and great fit) will flatter the bride-to-be whether it is made of silk, satin, or viscose.
Slip bridal gowns, which were popular last year as well, will attract attention with their reinterpreted collar and body patterns, as well as their classic cowl neckline design in 2022.
►Who is it for?
These designs are ideal for minimalist brides who want a simple wedding gown! It is also appropriate for small wedding ceremonies and weddings in classy settings such as restaurants and clubs.
►Which designers offer it?
Yolan Cris
Rosa Clara
Viktor & Rolf
Costarellos
Vera Wang
Lihi Hod
Temperley London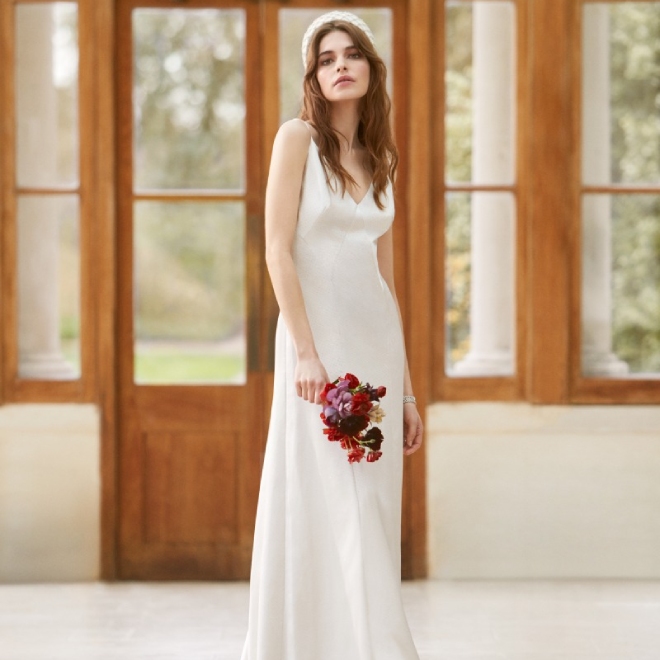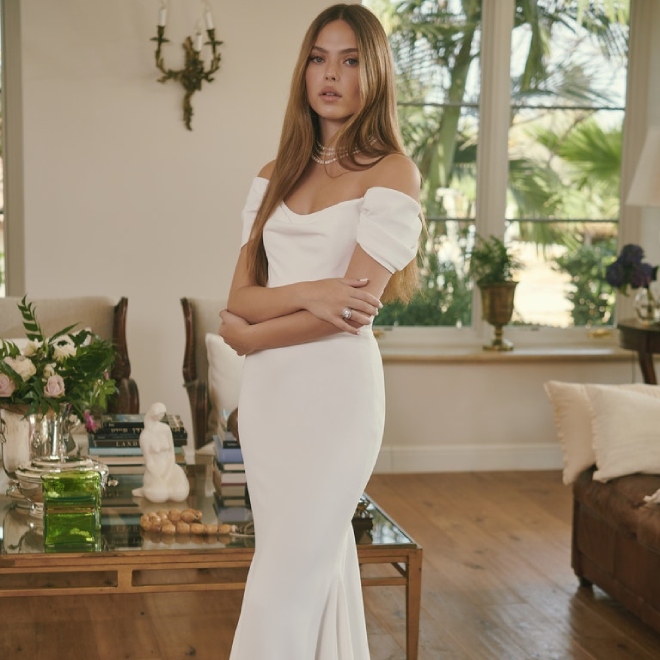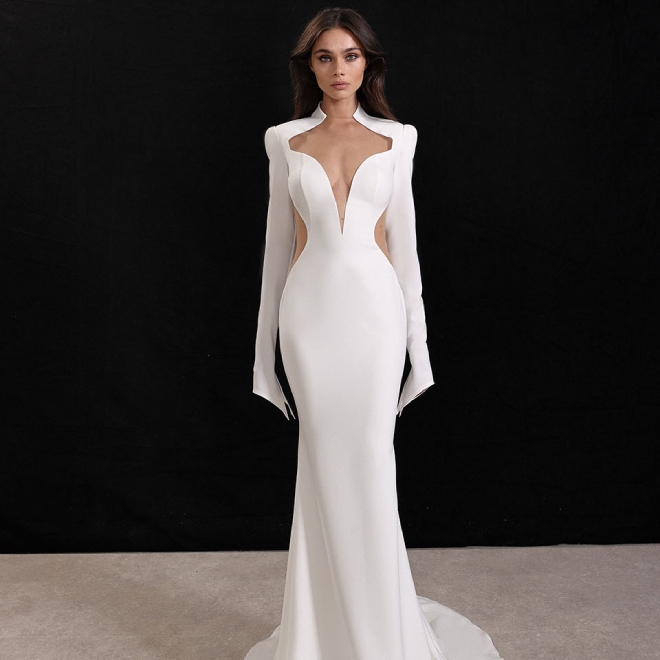 3- Elegance and Comfort Combined: Short Wedding Dresses
It's easy to see why short wedding dresses have been giving floor-length gowns a run for their money, and it will be the same in 2022! These leg-baring designs are diverse and certainly statement-making, with everything from modern designs to allover lace minis to sequin and beaded styles.

A short white dress is always a stunning addition to any bridal wardrobe, whether you're considering wearing it for your elopement, ceremony, or after-party.

►Who is it for?

Courthouse weddings, rehearsal dinners, elopements many other events are perfect occasions for short wedding dresses. Mini wedding dresses are perfect for highlighting your thin and beautiful legs. Midi-length wedding gowns are ideal for brides with slim wrists. Asymmetrical wedding dresses are recommended for those who seek a unique look.

►Which designers offer it?
Naeem Khan
Yolan Cris
Ines di Santo
Anne Barge
Oscar de la Renta
Viktor & Rolf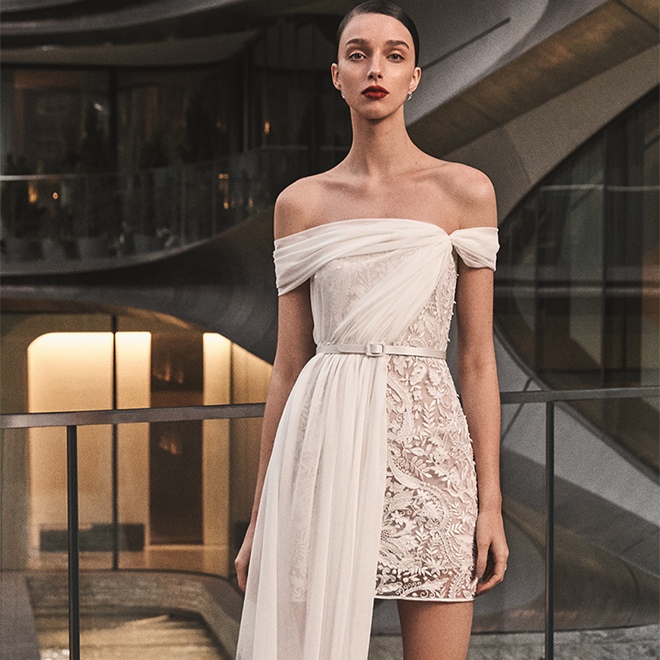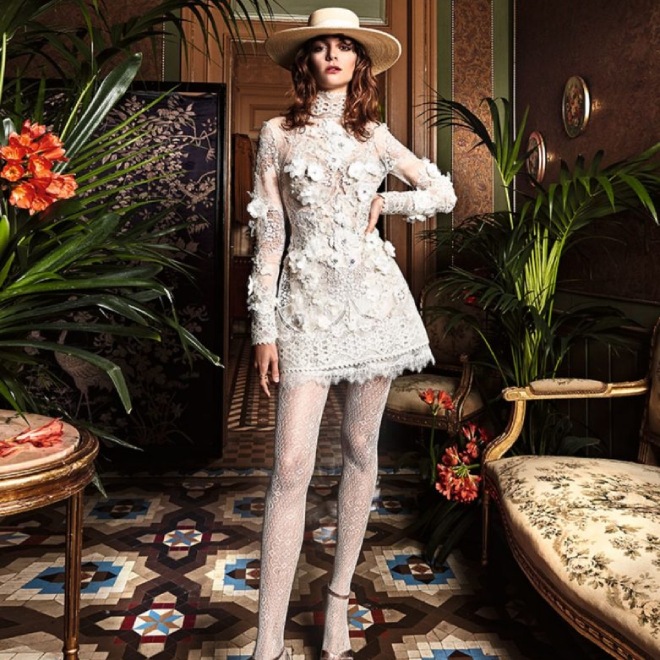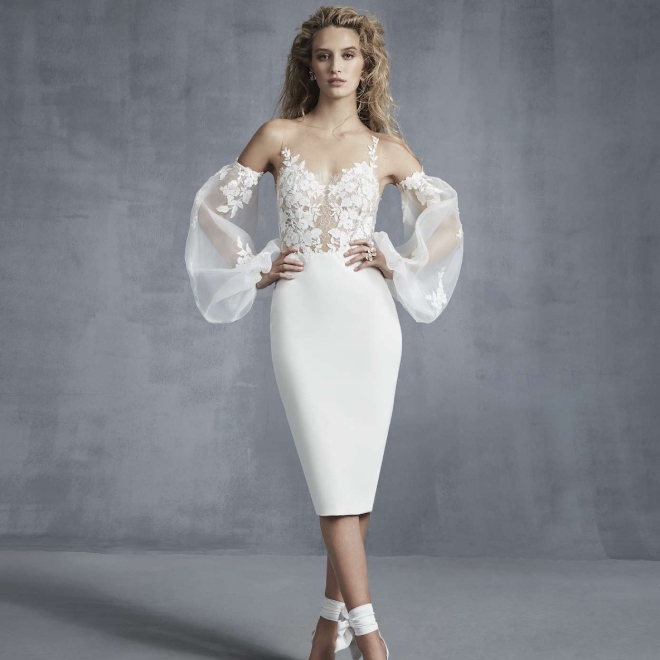 4- Liven Up Your Look: Feather Wedding Dresses
Feathers are one of the materials that world-famous designers have regularly utilised in recent years, and still utilizing whether used in the full bridal gown or in a small piece to add movement to the design. Feathers may be incorporated into any style!
►Who is it for?
When searching for feathered wedding gown models, keep in mind that feather accents make the area appear larger than it actually is. For example, if your breasts are small, a bridal gown with feathers in the breast area may be appropriate. If you have large breasts, stay away from models who have feathers adorning the breast area.
►Which designers offer it?
Bronx and Banco
Galia Lahav
Esé Azénabor
Yolan Cris
Lela Rose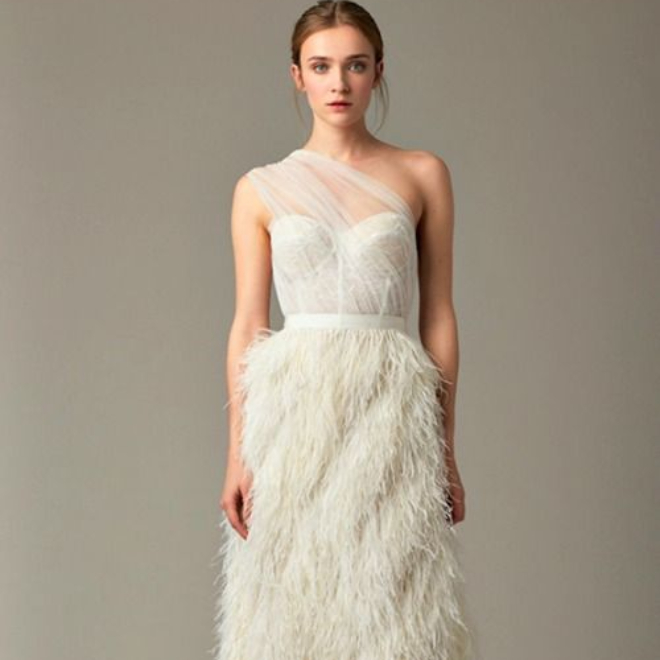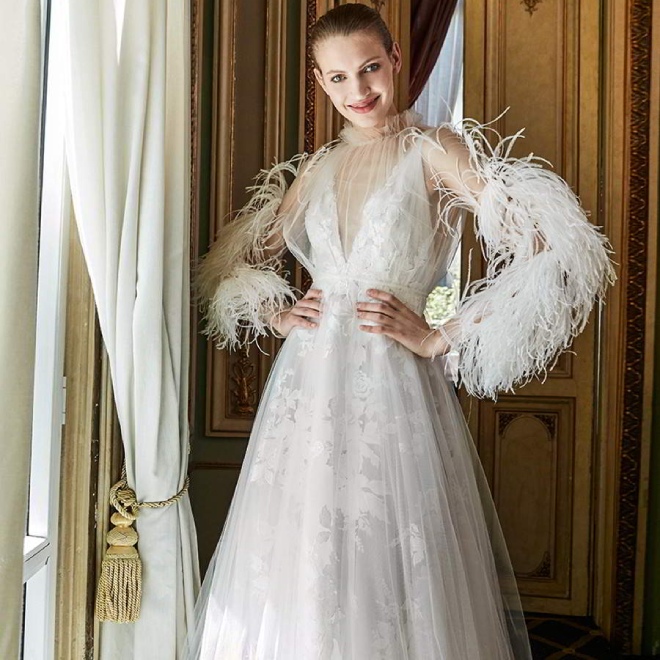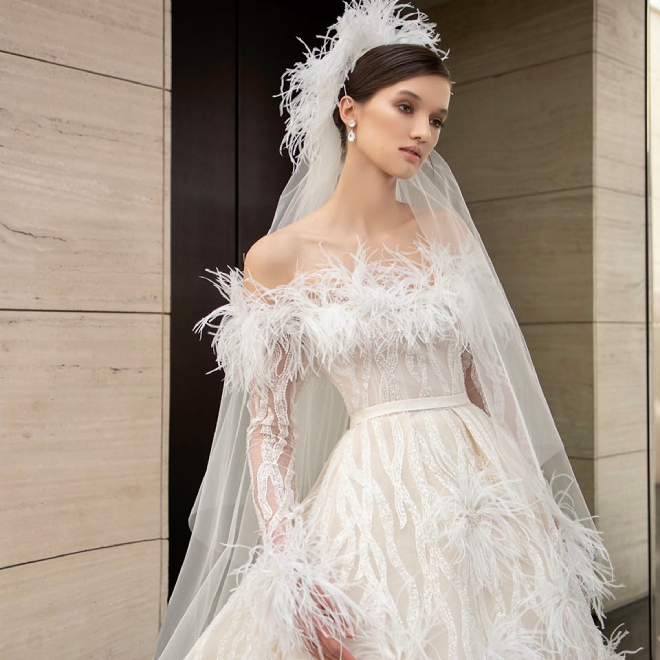 5- Amplify Your Elegance: Off-the-Shoulder Wedding Dresses
Designers ran with the concept when off-the-shoulder wedding dresses made their debut in the bridal industry, turning a once-seasonal trend into a timeless look. And we will see this design a lot in 2022 as well!
Because it flatters most body types and showcases the upper body in a way that's elegant but also a little sexy, you'll see this alternative neckline on a lot of fabulous wedding gowns!
►Who is it for?
Off-shoulder wedding gown models are recommended for brides who wish their shoulders to appear wider than they are. Brides-to-be with wide shoulders can choose low shoulder designs to draw attention to this area.
►Which designers offer it?
Tadashi Shoji
Oscar de la Renta
Georges Hobeika
Kleinfeld
Justin Alexander Signature
Yolancris
Elie Saab
BHLDN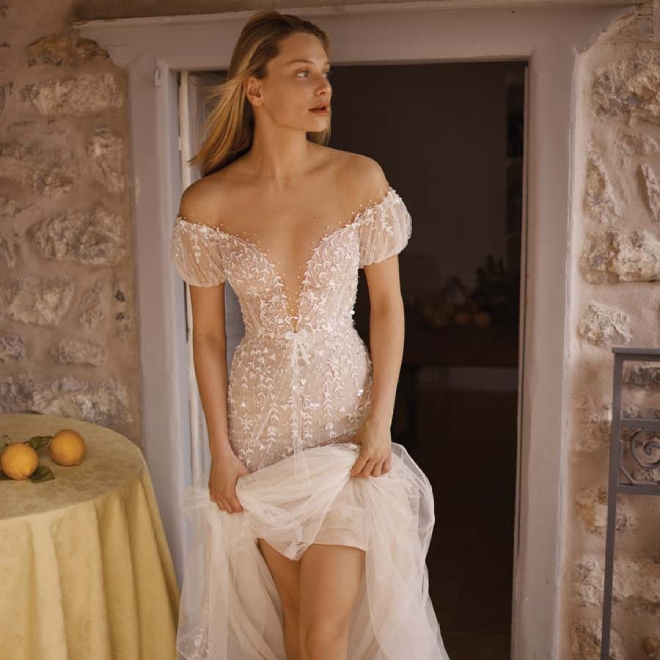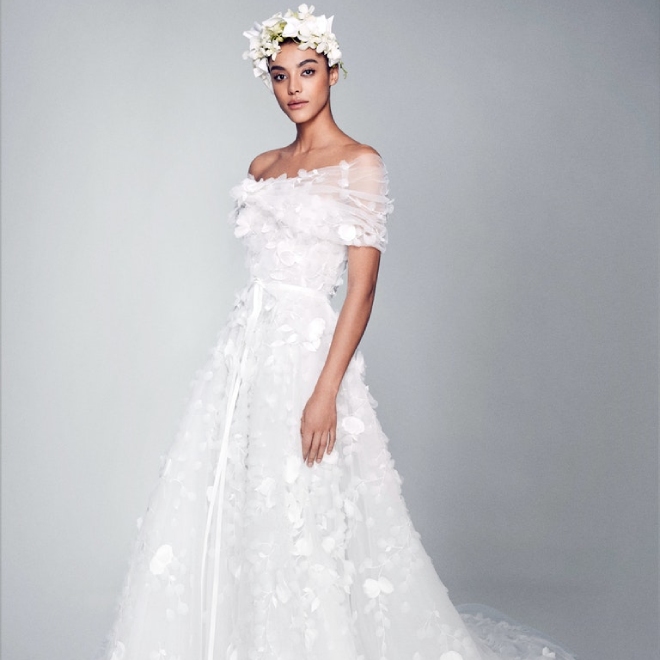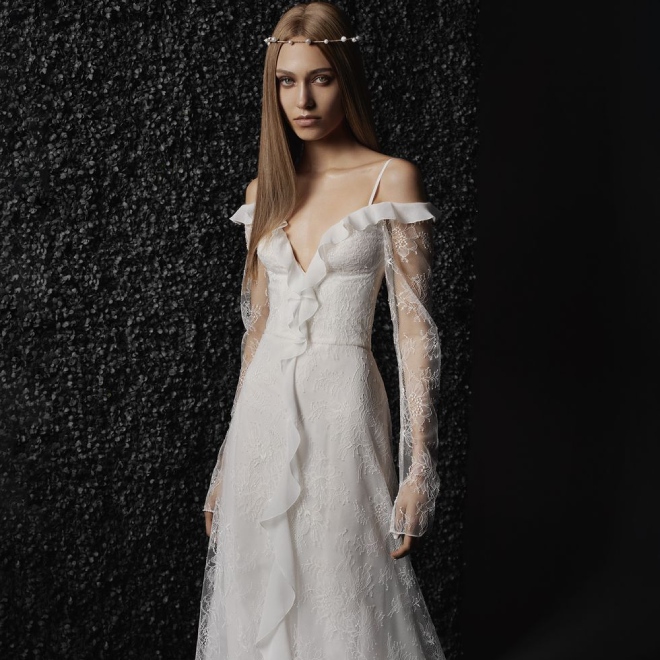 6- For the Maximalist Bride: Wedding Dresses with Bows
In recent years, there hasn't been a lack of wedding dresses with bows on the runways—a style we see season after season. They started as delicate waist or back adornments, then progressed to a lovely shoulder accent. To create a show-stopping bridal moment, designers are now relying on full-on larger-than-life bows.
►Who is it for?
With the bows on your wedding gown, you can bring attention to the portion of your body that you trust. For example, you can look for models with bow belts to draw attention to your curved waist.
►Which designers offer it?
Vera Wang
Marchesa
Rosa Clara
Zuhair Murad
Berta
Saiid Kobeisy
Valentini Spose
Oscar de la Renta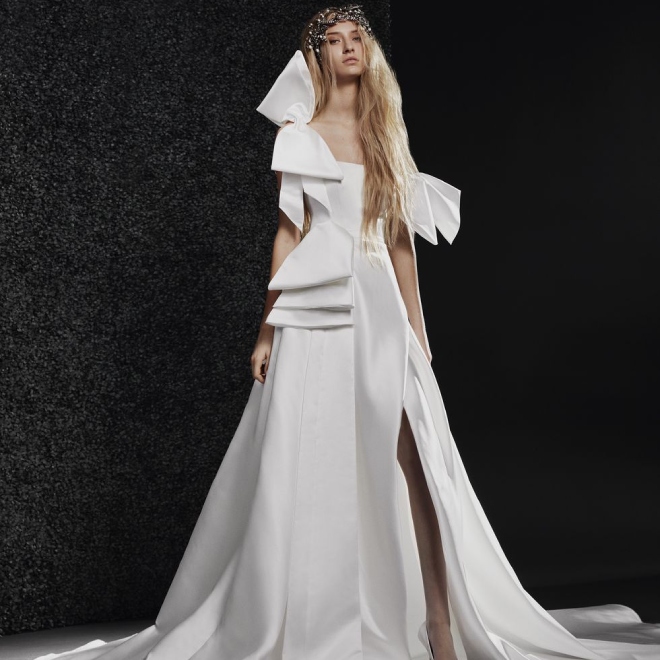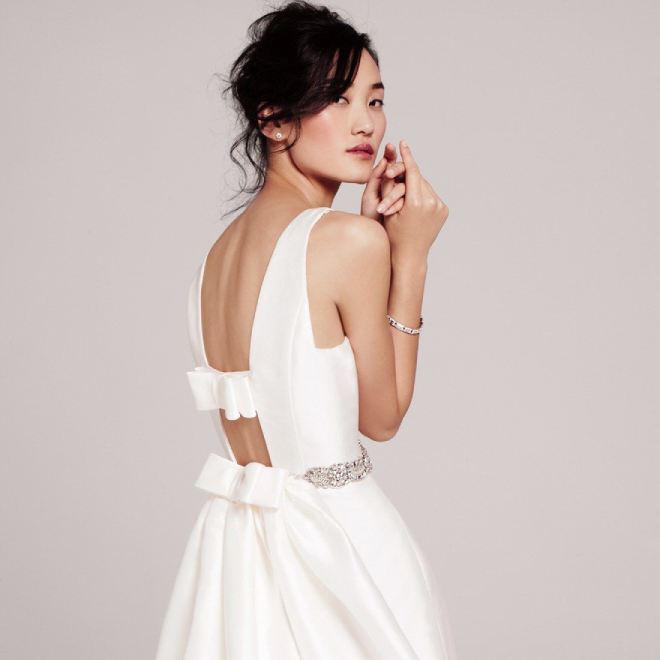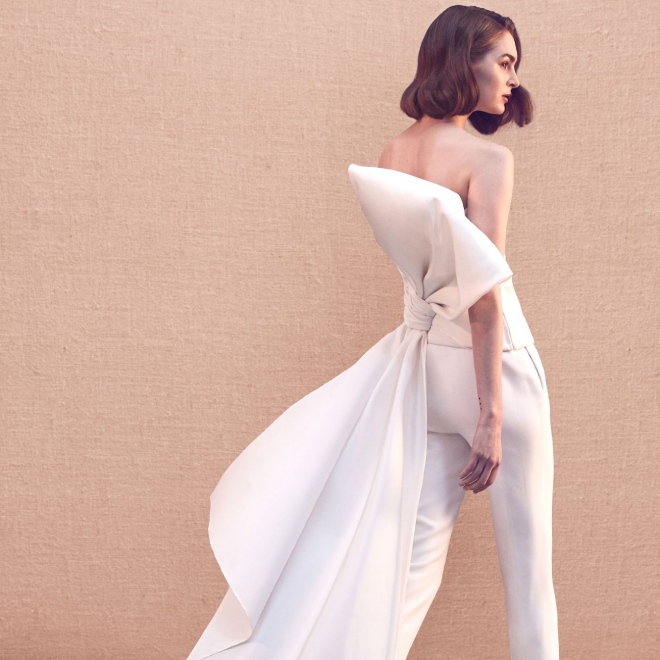 7- Modern, Sleek and Laid-back: Bridal Jumpsuits & Pantsuits
Next year, bridal jumpsuits and pantsuits will continue to dominate the fashion industry with a range of styles and pricing points to fit every bride's style and budget, from modern and simple to extravagant and spectacular.
Although we are accustomed to seeing jumpsuits on a regular basis, we believe that pants paired with crop tops with dazzling features will be among the models that stand out in 2022.
►Who is it for?
For their elopement or courthouse wedding, brides looking for a wedding dress who value comfort as well as elegance can choose these stunning designs. These pieces can also be worn as after-party ensembles by brides who wish to have a good time after the ceremony.
►Which designers offer it?
Rime Arokady
Naeem Khan
Lela Rose
Yolan Cris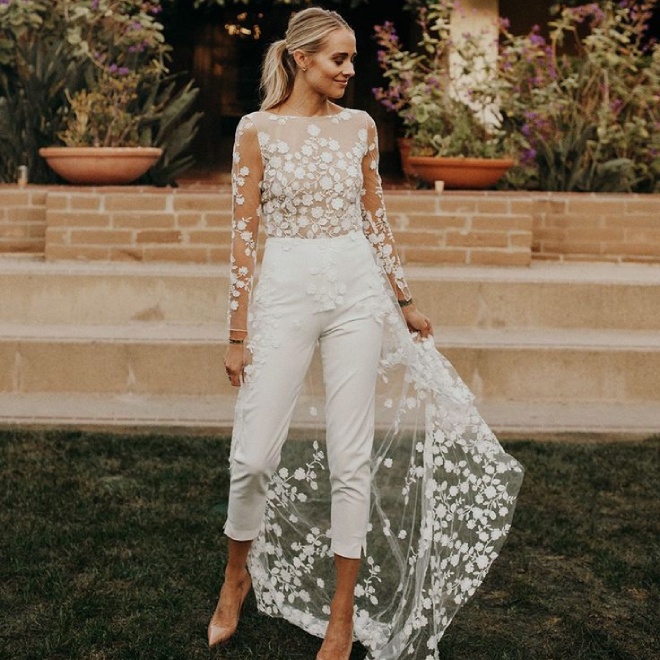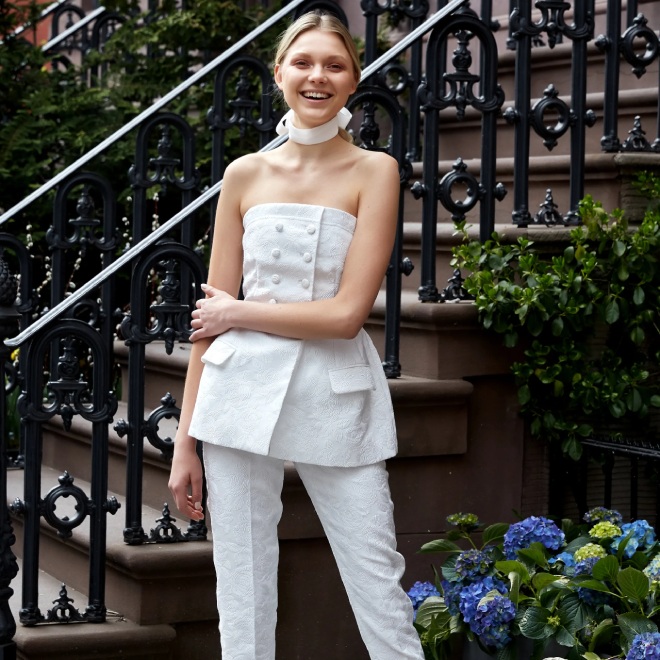 8- A Bold Way to Show Your Style: Wedding Dresses With Slits
In 2022, assertive designs will be at the forefront of bridal gown trends. Dresses with high slits are also on the list. High slit wedding dresses provide a feminine and elegant look!
►Who is it for?
Wedding dresses with slits are perfect for brides who want to show off their smooth, thin legs. These models are also suitable for brides with apple body types who want to divert attention from their wide body to their slim lower body.
►Which designers offer it?
Milla Nova
Suzanne Neville
Valentini Spose
Berta
Vera Wang
Rita Vinieris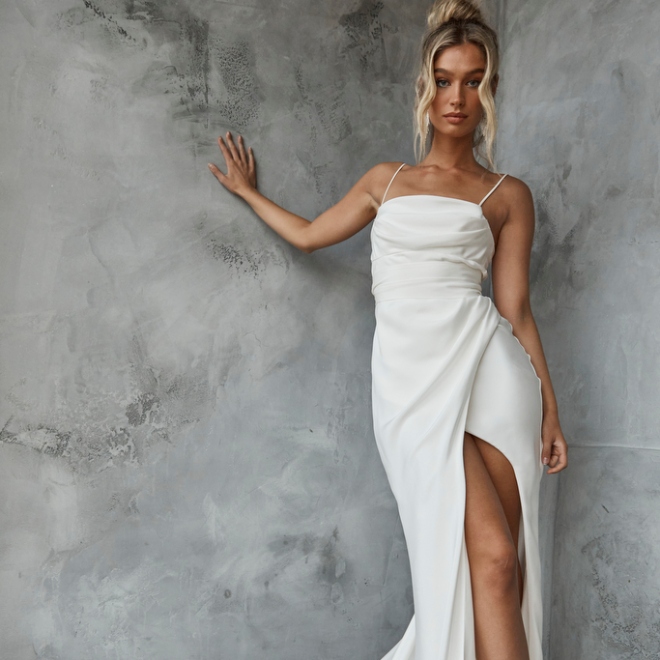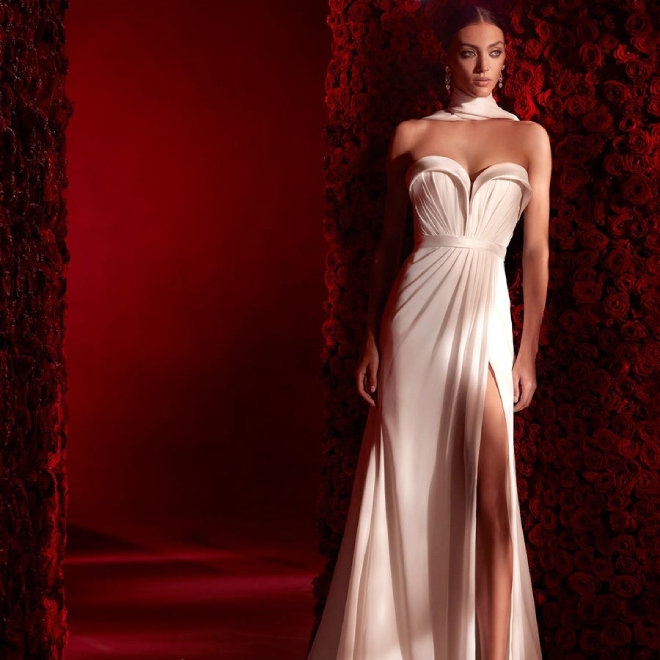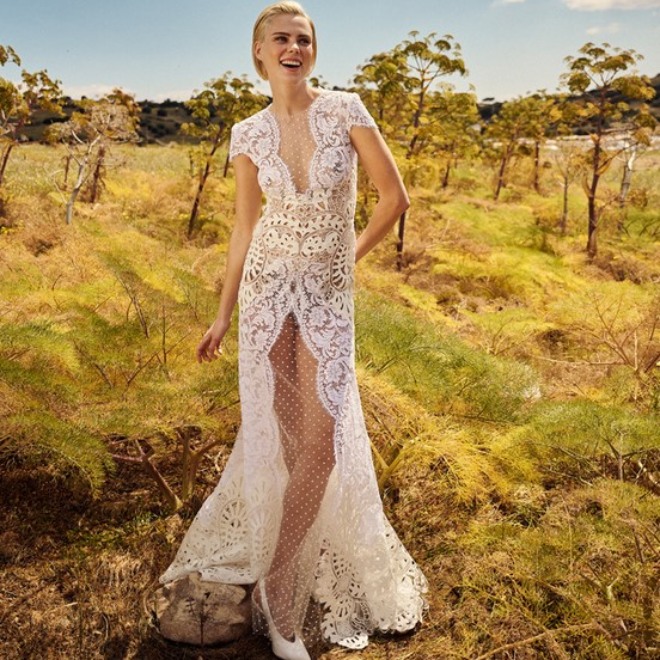 9- Save Money and Time: Convertible Wedding Dresses
Many brides fantasise about wearing a long, flowing dress. However, this may not be the most practical solution, as purchasing two wedding gowns can be too expensive.
In addition to the detachable skirt wedding dress models that have been quite popular in recent years, we see that designs with detachable capes and sleeves will be highly fashionable in 2022 wedding dress trends.
►Who is it for?
Removable skirt wedding dresses are great for those who want to wear a beautiful, comfortable, and simple wedding dress to the reception or after-party.
Brides who want to make a grand entrance and keep the party going with a simple model will love bridal gowns with capes. Removable-sleeve wedding dresses are ideal for brides getting married in the spring and autumn months.
►Which designers offer it?
Mira Zwillinger
Georges Hobeika
Viktor & Rolf
Oscar de la Renta
Rosa Clara
Valentini Spose
Reem Acra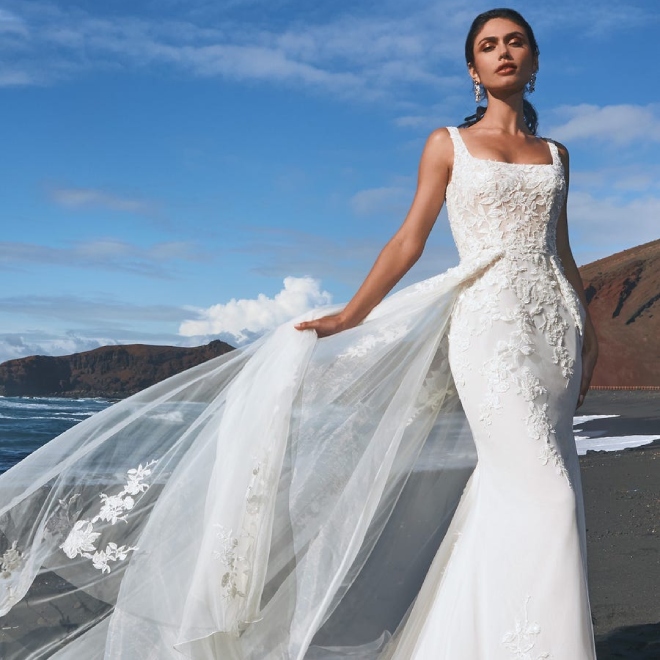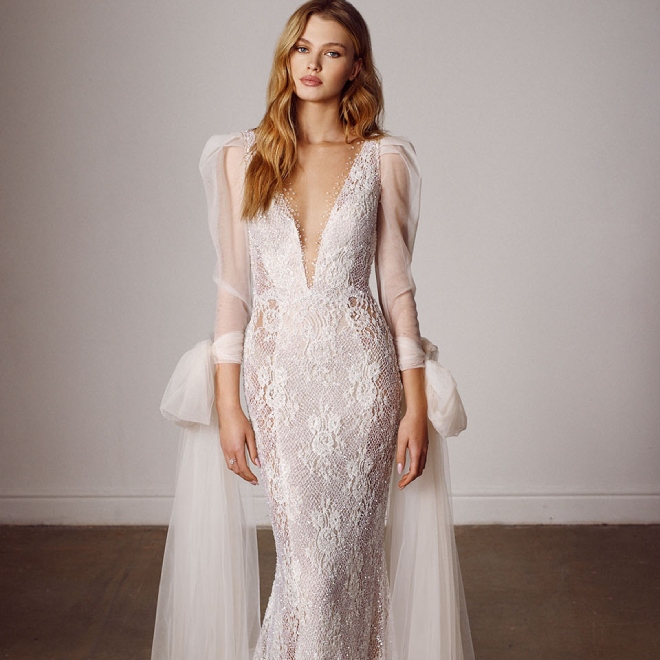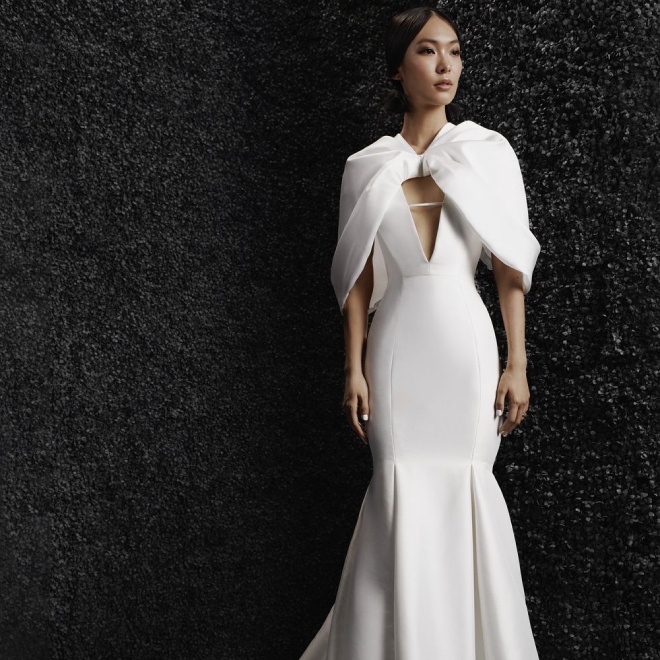 10- Vintage, Trendy and Magnificient: Puff Sleeve Wedding Dresses
Puffy sleeves, balloon cuffs will rule the bridal scene, and puffed-up shoulders in 2022—but these aren't the same old-school versions you might remember from your parents' or grandparents' wedding photos.
Designers have recreated the voluminous trend; however, some gowns are inspired by decade-defining dresses such as Princess Diana's silk and taffeta gown.
►Who is it for?
These designs are suitable for brides who prefer vintage wedding gowns with romantic accents and modern interpretations.
►Which designers offer it?
Saiid Kobeisy
Milla Nova
Berta
Viktor & Rolf
Reem Acra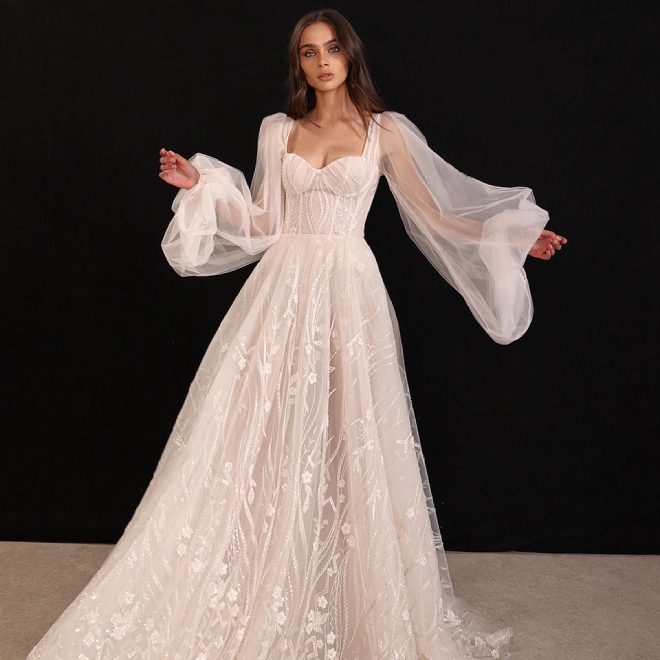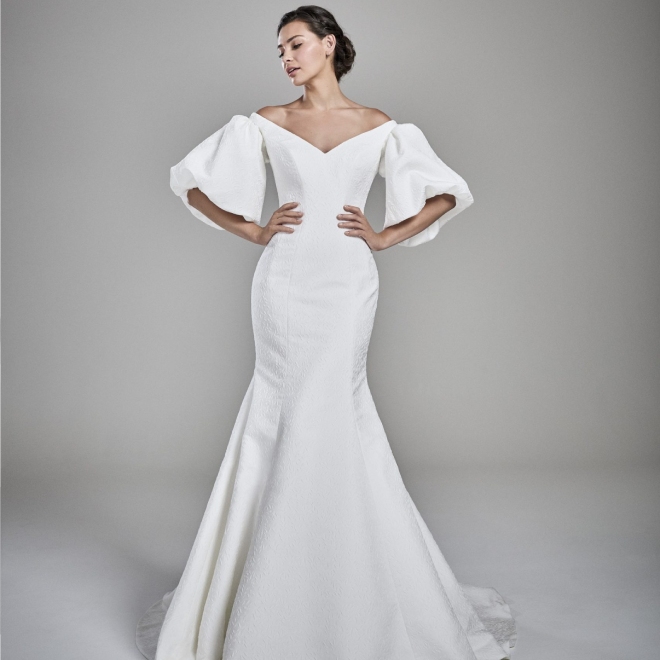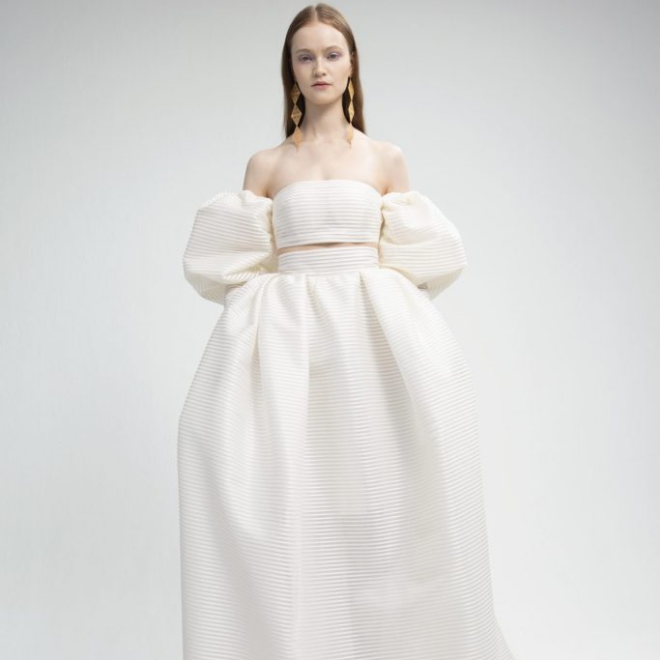 11- Ultra-Pretty, Unique and Colourful: Floral Wedding Dresses
There's a new trend in town! Flower motifs created with colourful embroidery make floral wedding gowns find their place among the trends. Many designers' and brands' collections in 2022 include these features, which we have rarely seen before.
►Who is it for?
Floral wedding gowns are ideal for warm-weather weddings because they resemble the season's blooming and look stunning against the backdrop of outdoor venues like gardens, vineyards, or parks. A floral wedding dress may be the perfect gown for you if you're a bride who enjoys whimsy.
►Which designers offer it?
Ines di Santo
Costarellos
Naeem Khan
Georges Hobeika
Monique Lhuillier
Temperley London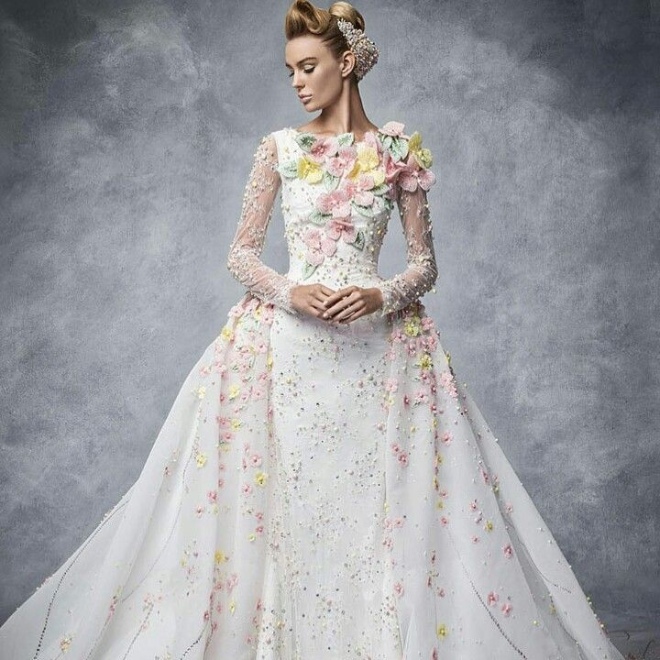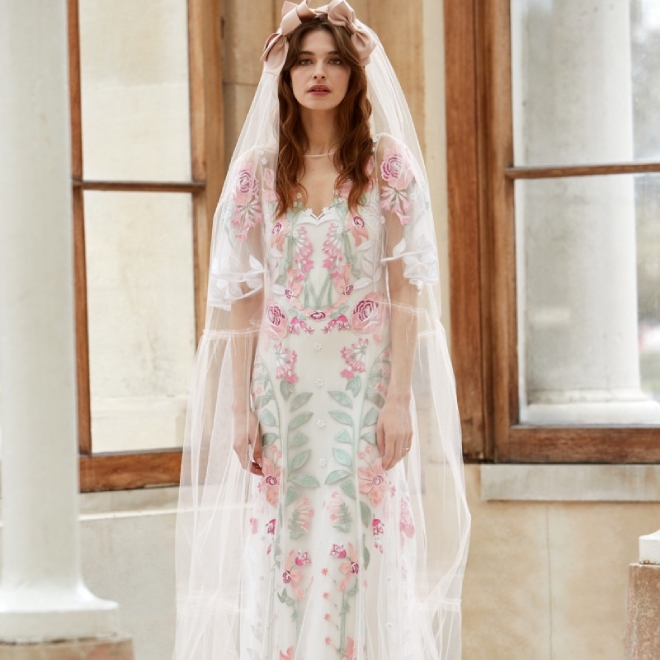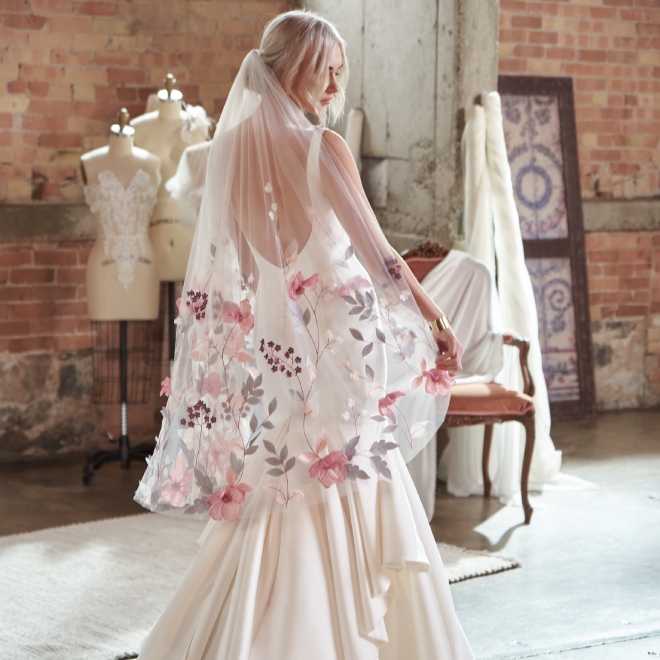 12- Fabulous and Festive: Fringe Wedding Dresses
Fringe is the fashion equivalent of a glass of sparkling champagne: it's joyful, exciting to dance around, and appropriate for a wedding day. There's a reason it was the go-to detail for Roaring Twenties flappers and is still a popular design feature today: it instantly gives fluidity and a sense of celebration to any gown, especially bridal gowns.
►Who is it for?
These models, which are among the most elegant vintage wedding dresses, are ideal for future brides planning a 1920s themed wedding. Long or short fringe wedding dresses are available, depending on your body type.
►Which designers offer it?
Naeem Khan
Valentini Spose
Yolan Cris
Elie Saab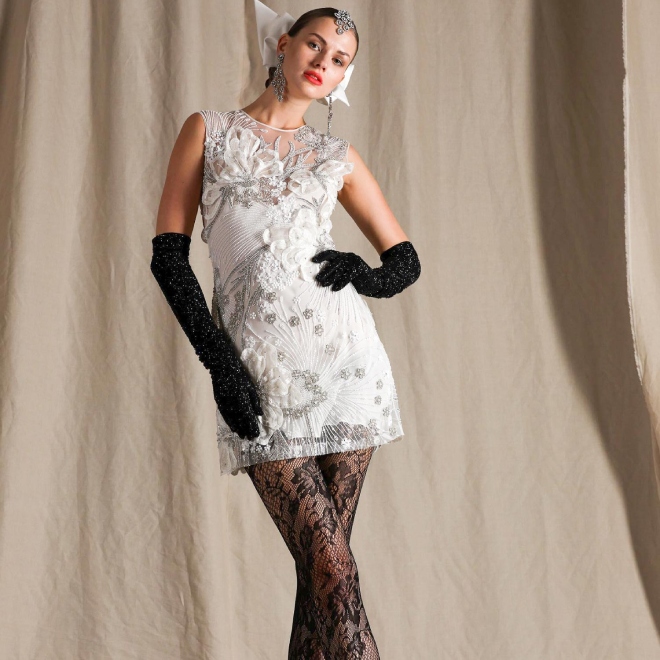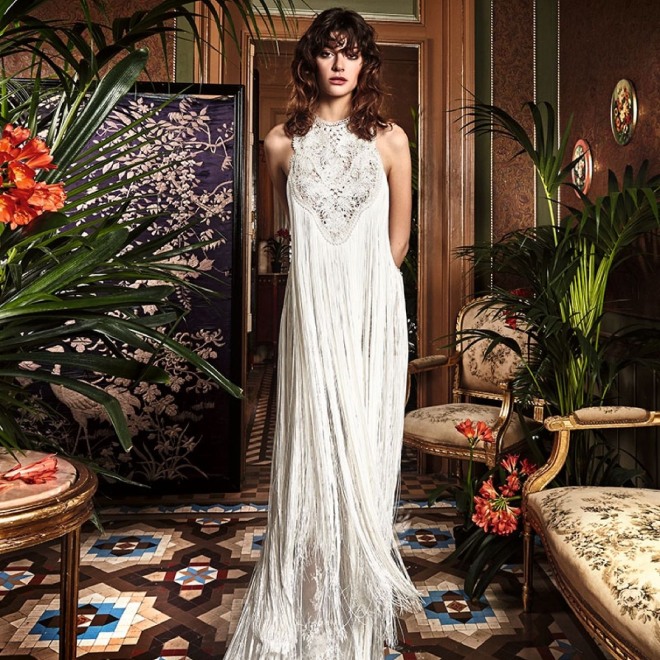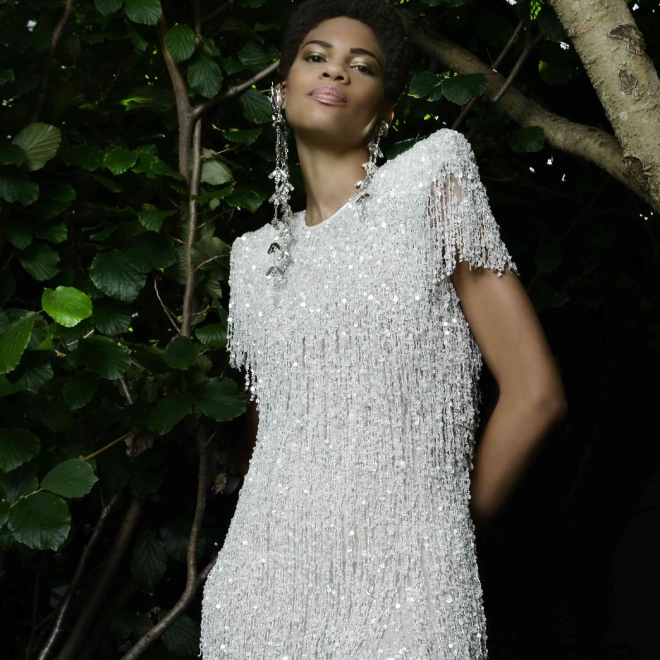 13- Unforgettable and Romantic: Ruffled and Tiered Bridal Gowns
Ruffles and tiers will adorn wedding gowns in 2022. Moreover, regardless of the fish, a straight cut or a princess model... The fluffy models have tiers and dense ruffles, but you can also find many non-puffy designs with these embellishments.
►Who is it for?
Fluffy wedding dresses with layers and ruffled skirts are ideal for brides who seek a gorgeous and stylish wedding gown. If you prefer bohemian designs, you might go for simple and ruffled wedding gowns.
►Which designers offer it?
Saiid Kobeisy
Zuhair Murad
Milla Nova
Valentini Spose
Rita Vinieris
Anne Barge
Oscar de la Renta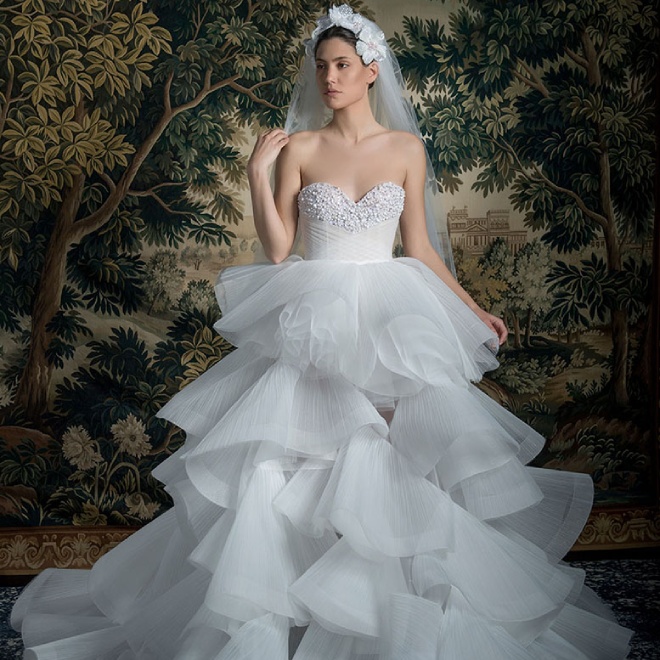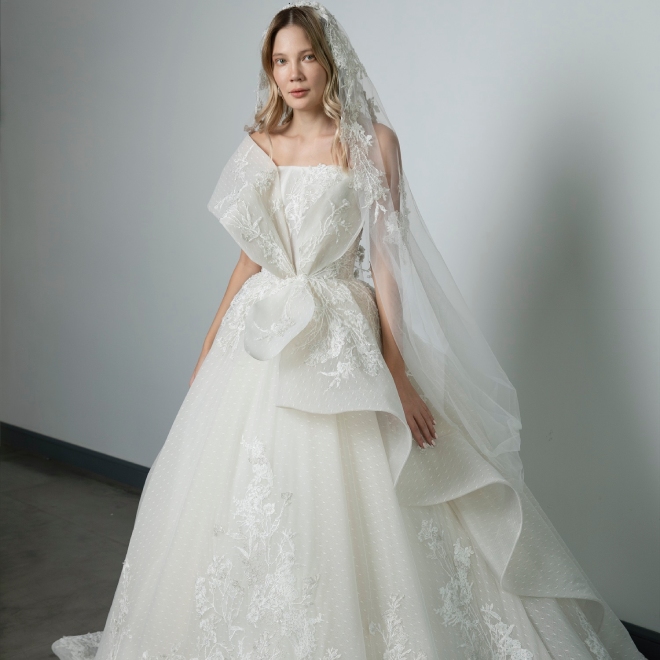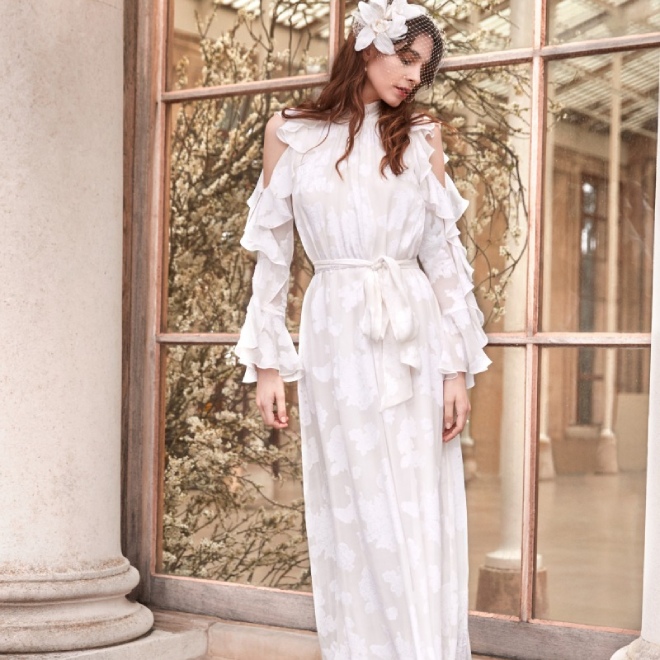 Now that you've learned the details of the 2022 wedding dress trends, it's time to pick the model that best suits you. You can start looking at elegant wedding dress models right now for a trendy style! Don't forget to sort the designs by the features that appeal to you, and get in touch with the stores that offer the designs you like!