If you've fallen in love with rustic weddings and would love to plan one yourself, you've come to the right place! We've made a list of rustic wedding ideas, rustic venues, and rustic decorations to inspire you in this article and make your planning that much easier!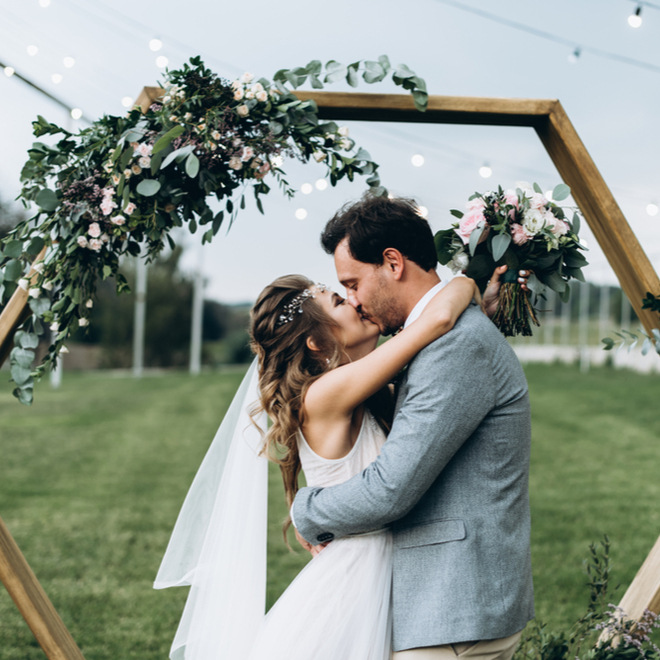 1- Know What Makes a Wedding Rustic?
Many couples nowadays prefer a small, intimate wedding with their closest family and friends. The rustic style provides them with a more casual yet detailed atmosphere for guests to enjoy. That's why rustic weddings are so popular!
Rustic weddings involve many rural elements and village concepts; this decoration style highlights comfort and naturalness at its forefront.
Rustic wedding decor ideas usually add elements of unprocessed wood used in furniture and decorations. The keyword to a successful rustic wedding style is naturalness. However, we should not go without mentioning that rustic weddings also have a level of intimate and romantic wedding concepts.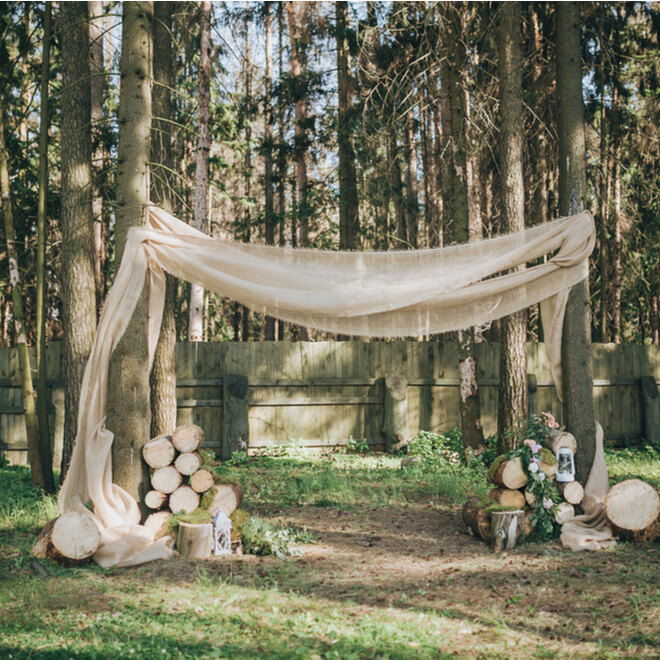 2- Learn the Difference Between Rustic and Boho Weddings
There is some overlap between the two, but there are differences as well. If you think that a rustic wedding theme is highly natural, with lots of organic, outdoorsy elements, you are correct. A bohemian wedding theme, on the other hand, is more free-spirited, alternative, and eclectic, and you won't go wrong. You can mix up the two and have yourself a beautiful rustic boho-style celebration!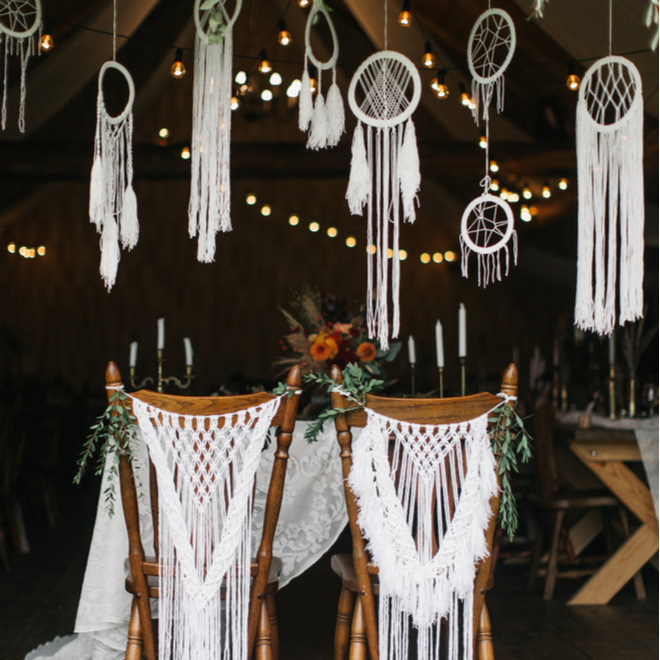 To learn more about boho weddings, read this article: How to Rock the Boho Wedding Theme
3- Prepare Your Questions to Ask When Looking for a Rustic Wedding Venue?
Choosing a rustic wedding venue can be a daunting task for couples who have never been to one before. With all the choices, it's hard to know where to start and what questions you should ask when looking for this type of wedding.
We've put together some questions that will help guide you in your search for the perfect rustic venue and hopefully answer any questions you might have along the way. Some of the questions you might want to ask yourself or that might come up when looking for a rustic wedding location are as follow:
What do my fiancé and I envision as our perfect day?

Do we want our guests surrounded by beautiful scenery to be able to soak in the fresh air at an outdoor venue, or do we prefer an indoor venue or a combination of both?

What's the best time of year to have our wedding?

Does the wedding venue provide accommodations?

Does the wedding venue allow pets on-site?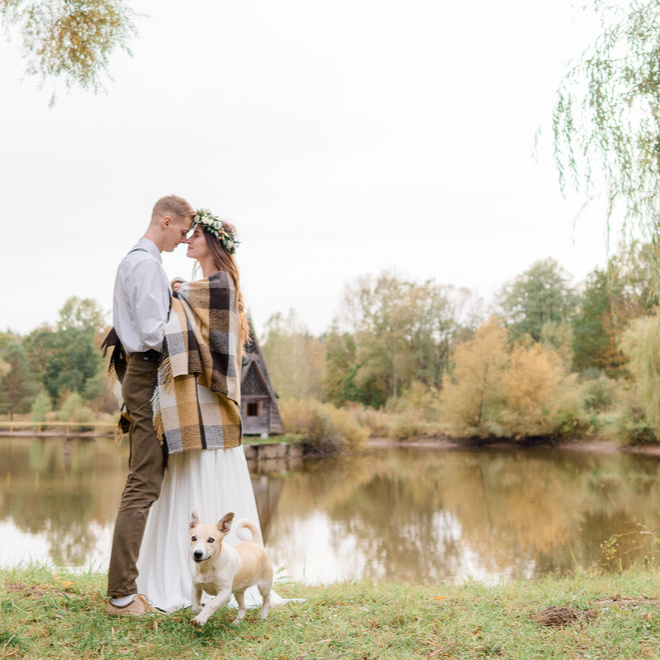 4- Incorporate Beautifiul Rustic Decorations
First of all, you have to decide whether the place will be an open or closed area, depending on the season your wedding will take place. For example, if your wedding will take place on a cold winter day, you can choose a place built of stone and log, with a high ceiling architecture.
In the autumn months, when the weather is relatively mild, you should take precautions against the possibility of rain and prepare your garden tent or umbrellas. It may also be a good idea to have several shawls available to protect your guests from the cold.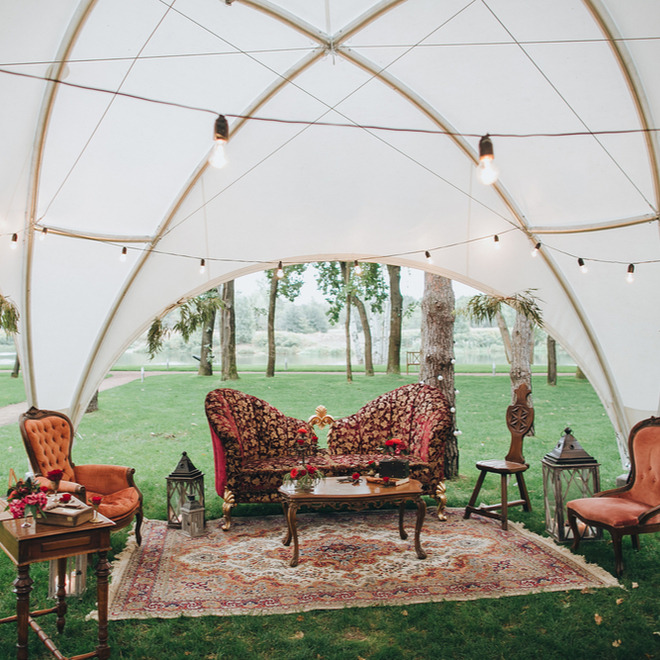 Rustic Wedding Colours
Using wooden materials, dry tree branches, wicker fabrics, paper bags, sacks, straw bales, cushions, laces, candles in rustic wedding decoration ideas will warm up the space and atmosphere. Think of all earth tones, browns, beiges, creams, light grays, and pale pinks, which are the most suitable colours for rustic wedding celebrations.
Rustic Seating Plan Ideas
If you have not yet decided on how to arrange your rustic wedding seating plan at the wedding, we suggest you take a look at several of our articles addressing seating arrangements. For example, you can choose a royal seating arrangement at your wedding where all the guests sit around a rectangular table, or you can choose a banquet type with a separate round table layout.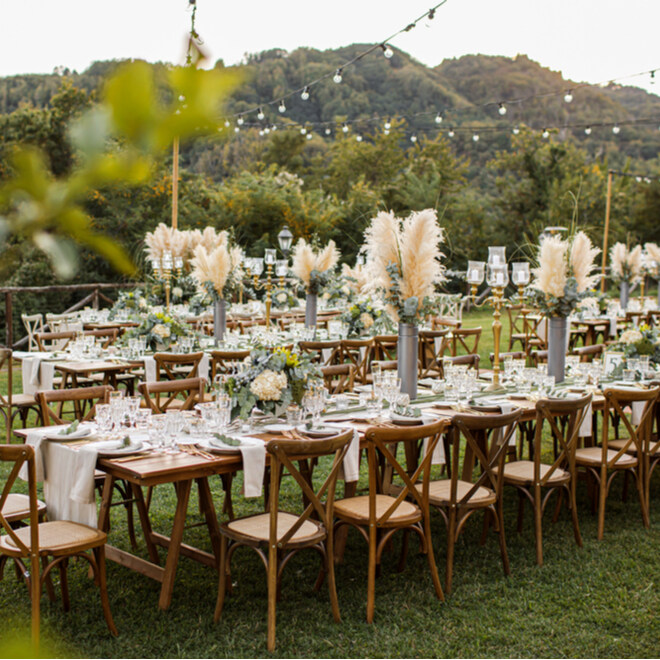 5- Realize Your Vision with Rustic Wedding Decor Trends
From table settings and flowers to wedding arches and invitations, planning your rustic wedding decor is no easy task. But if you're searching for the best ideas, we're here to help. Each wedding decoration is as beautiful as the others, and they are waiting for you to bring them to life on your big day!
Rustic Table Decor
As a different rustic wedding decoration idea, you can think of using old wine bottles instead of candlesticks on the tables. You can place colourful flowers, gypsum, dry tree branches in these bottles.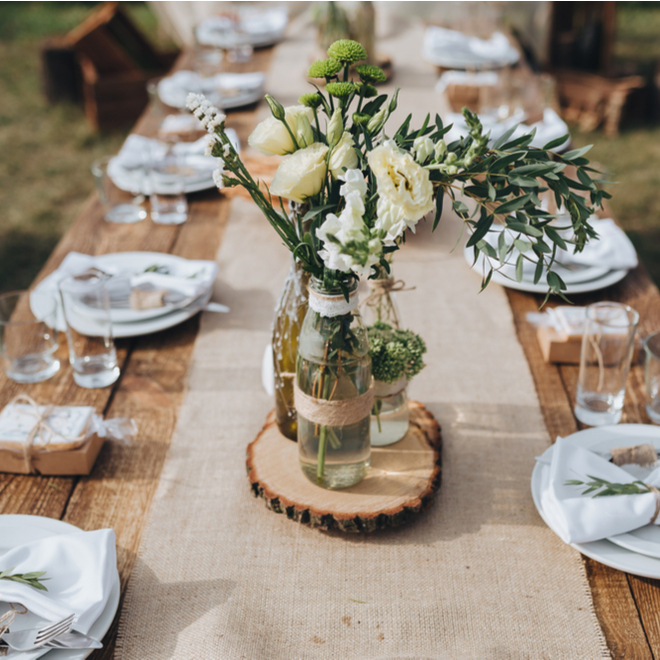 If you're thinking of a cocktail-style cheap rustic wedding invitation, you can use barrels as a service rustic table setting and decorate the wooden chairs where the guests will sit with lace, wicker or linen fabrics. You can decorate glass jars with materials such as ribbons, wicker string, lace and, turn them into candle holders and put them on the guest tables for decoration.
Lanterns, balloons, paper pompoms, light bulbs hanging from tables are among the rustic decoration ideas that will suit rustic weddings. You can also make a pleasant surprise for your guests by placing a swing at the wedding venue.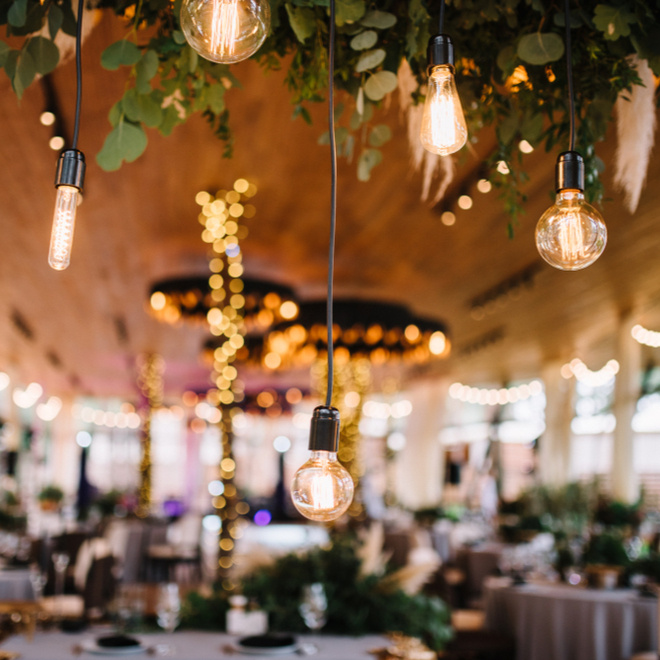 Rustic Wedding Flowers
Flowers are one of the main, maybe the biggest, components of rustic weddings. From boutonnieres for the groom's suit and bouquets for the bride to wedding arches and table centrepieces, rustic wedding flowers can be incorporated anywhere. Unstructured wildflowers, succulents, berries, pomegranates and dried flowers are trending in recent years.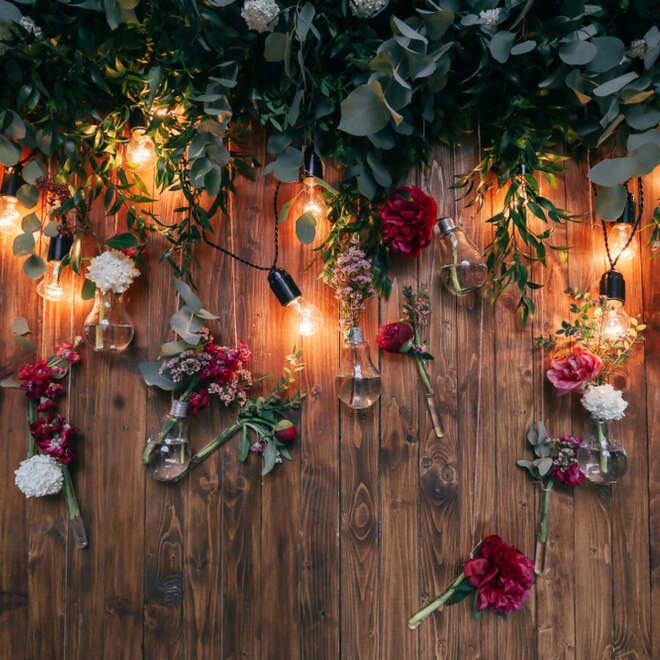 Rustic Signs
Rustic wedding signs are great wedding decor, and they also serve many important functions, such as welcoming guests and giving them directions for every part of your event. Not surprisingly, there are usually wooden signs that point the way. You can also choose banners or decorate your sign with colourful flowers. The sky's the limit!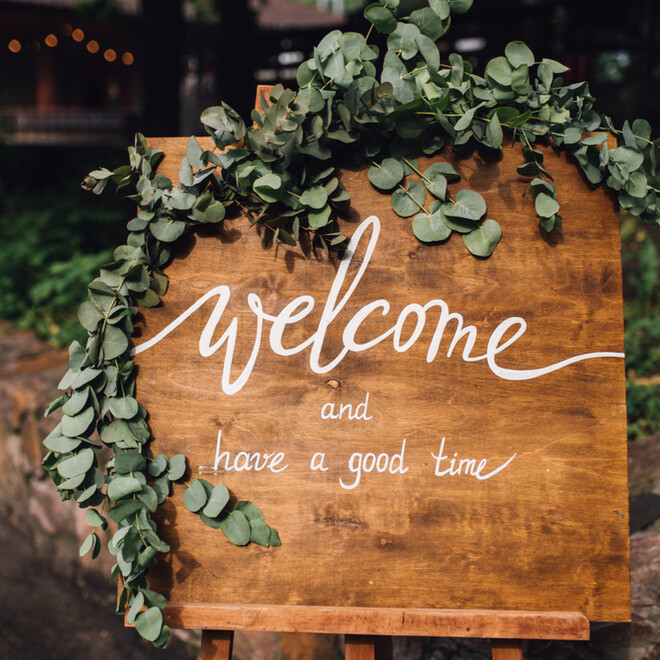 Rustic Wedding Arch
The tradition of marrying under a rustic wedding arch, which has become increasingly popular recently, dates back to the Celtic civilization in the prehistoric period and symbolizes the door to a new life. The jewellery made of fabrics and flowers is used considering the wedding's theme colours; it represents pleasant images.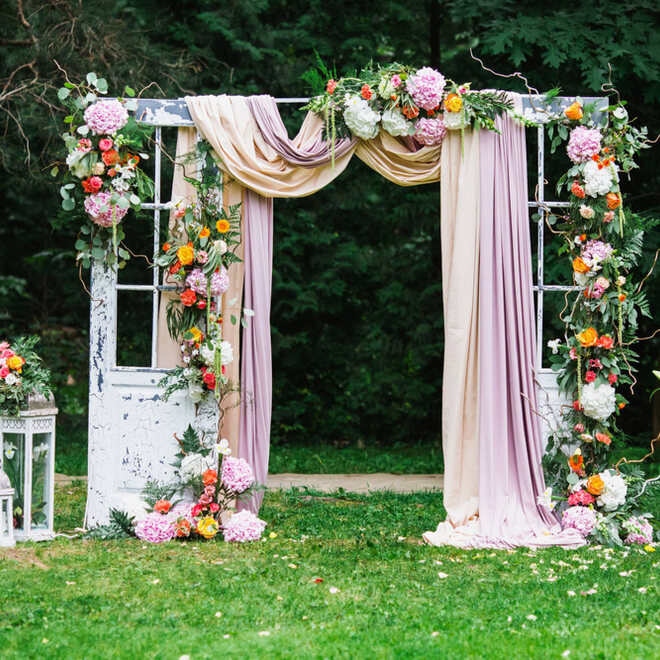 Rustic Wedding Invitations
Let's discuss your rustic wedding invitations. You should choose your invitations carefully as they will give your guests the first impression of your wedding. A wooden log pattern, kraft paper tied with a straw rope, can be a lovely rustic invitation card. If you like to try new things, you can use dried flowers, branches, or cinnamon bark in your invitation.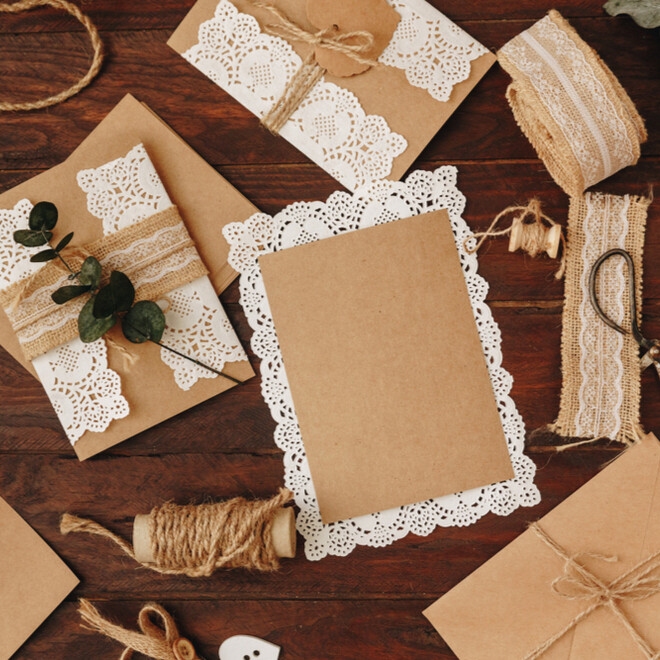 6- Check Out These 10 Fanstastic Rustic Wedding Decor Ideas
Display your wedding cake on a slice of wood

Use little logs as name holders

Choose a set of elevated lanterns rather than string lights

Use mismatched milk bottles as your centrepieces

Skip the tablecloth and allow the wooden table to stand out

Instead of paper menus, use a rustic slice of wood

Serve playful appetizers nestled into fresh grass

Get married in a tipi to feel the festival vibes

Play old-school games

Hang up a rustic swing adorned with flowers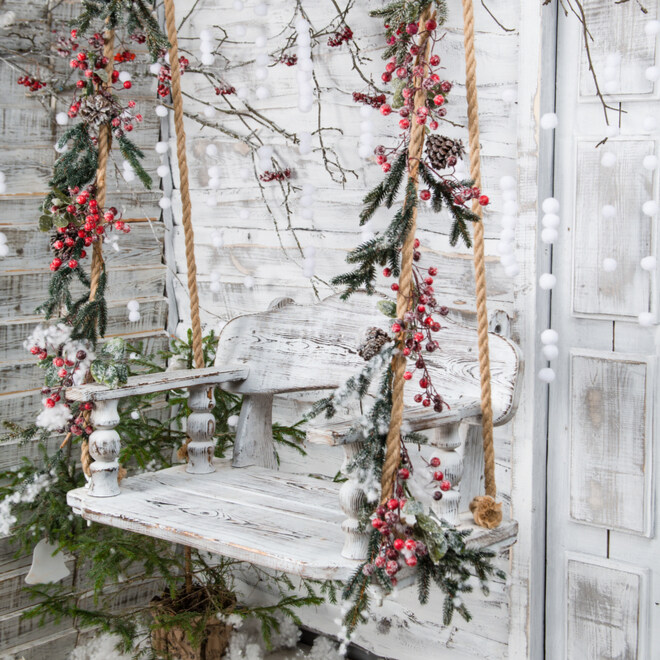 7- Choose a Wedding Dress Blending in Seamlessly with Your Surroundings
Since rustic wedding ideas truly come alive in a natural environment, we recommend choosing rustic wedding dresses and rustic bridesmaid dresses among the range of dress models that the bride feels comfortable in, provide ease of movement and allow you to dance freely.
Simple and elegant dresses with A or straight cut, lace details, feathers, dangly strings and ruffles are good options. If you are going to have your wedding in the cold winter season, you can choose long or three-quarter sleeve models, and if you are going to do it in autumn, you can choose short-sleeved wedding dresses.
You can think of bohemian and hippie wedding gowns for a country rustic wedding held outdoors for spring and summer weddings. If you prefer short sleeves, we especially like balloon sleeves for rustic wedding dresses.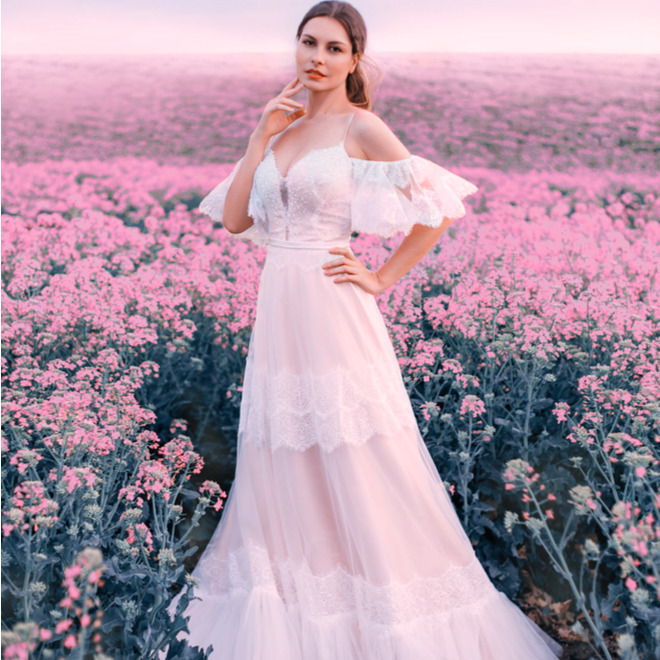 We are sure you are aware of the best rustic wedding dresses in Australia, but we still find it useful to remind you that you should choose your wedding dress according to your body type.
For example, if you are a bride-to-be with a rectangular body type, you can choose a scoop-neck. If you have an apple body shape, you can choose V-neck wedding dress models.
You can choose the fabrics like tulle, chiffon and organza that will make your rustic wedding dress flutter with you in every movement. It can be a nice detail to put flower or butterfly motifs made of organza fabric on your wedding dress in a region you want to highlight according to your body type.
A straw hat decorated with flowers will suit the rustic wedding venue very well and turn you into a charismatic bride. If you have chosen an open area as your wedding venue, we recommend that you seek services from a hairdresser or make-up from time to time, as your rustic wedding hairstyle and make-up will be affected by moisture levels all day.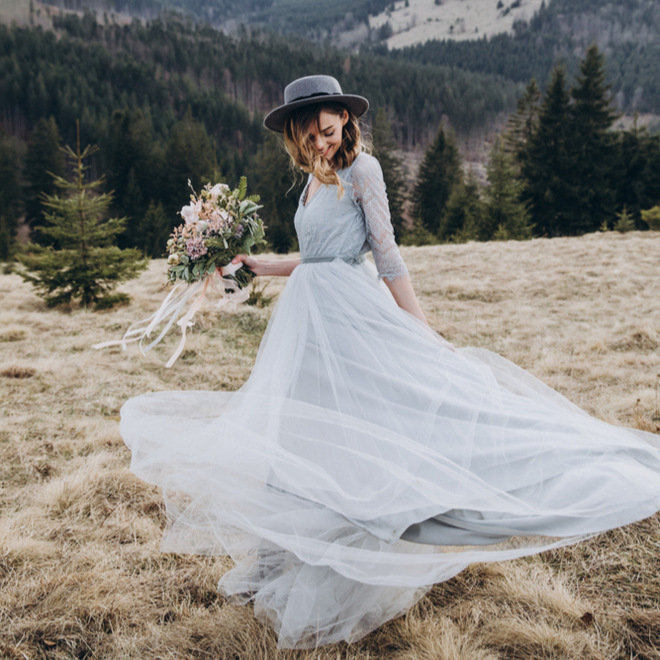 Rustic Bridesmaid Dresses
Vintage-inspired tea-length prom dresses, short dresses with cowboy boots, boho A-line dresses, and long chiffon ones are the most popular outfits for beautiful bridesmaids. While keeping the colour the same for unity, the bride's best friends can also choose the dress to their likings. Mismatched dresses allow for adding a personal touch and make wedding photos more fun!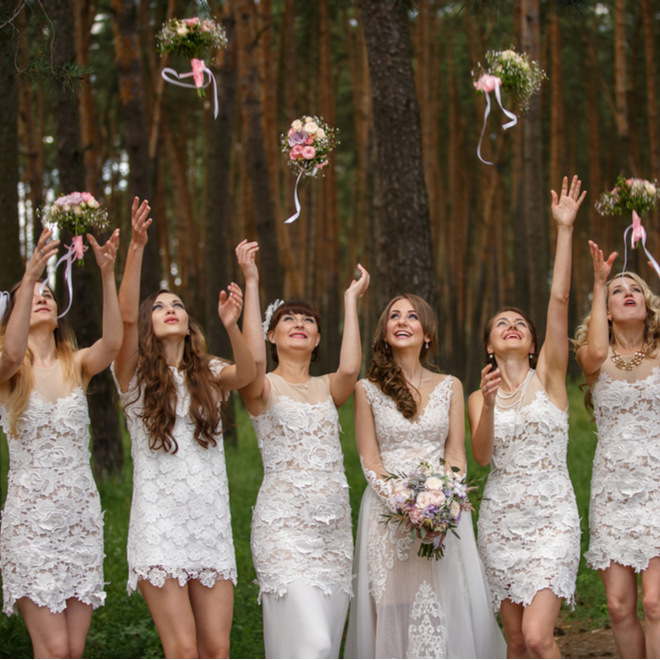 8- Complete Your Look with Beautiful Rustic Wedding Bouquets
It would be best to choose the bridal rustic wedding bouquet from natural tones because you should not think of the wedding bouquet independently of the wedding venue. You can choose a bouquet of only daisies or lavender and spike, or you can have a mixed arrangement of onion flower, mule flower and various herbs found in nature.
Recently, we see that succulents are often used in bridal bouquets and produce satisfying results. Either way, there are plenty of rustic wedding bouquets for sale!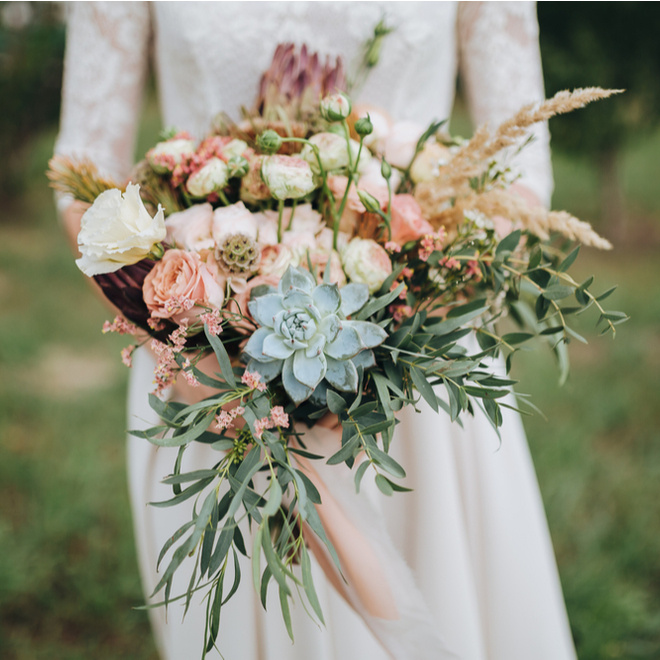 8- Choose a Relaxed Yet Stylish Groom's Suit
The choice of rustic wedding attire for grooms should favour comfort and simplicity, just like the rustic wedding dresses. Groomsmen can choose sporty suits or complete their elegance by wearing a tweed fabric vest over canvas trousers.
We really like the combination of earth colour canvas trousers, a two-tone darker vest, ice blue shirt and tie for rustic groom suits. In addition, cream, gray, light green, khaki, brown, parliament blue groom suits are often encountered. In addition, let's not miss the bow tie, which is indispensable for rustic groom suits.
When used with trousers, a bowtie can soften the look and give off a sympathetic image to the groomsmen; it can be worn with the lumberjack shirt in rustic weddings with fewer guests.
We can say that linen, cotton and tweed weave stand out when choosing fabrics for suits. We want to remind the groomsmen about the collar flower. If you want your florist to make a groom collar flower from the flowers in the bridal bouquet, you can ensure that you will be in harmony with the bride.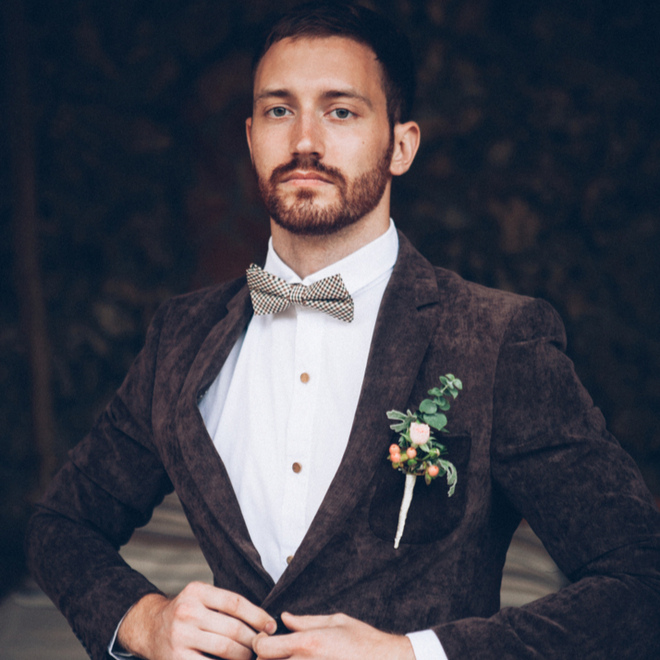 9- Specify the Dress Code in Your Invitations
A rustic celebration can be casual or formal, depending on the couple. Because no two country weddings are same, make sure you check in and make sure you're not over or underdressed.
While a country venue can be transformed into an exquisite and stunning place by some couples, some prefer a more rustic, throw-down party atmosphere.
If you're unsure what to wear, go for something light, breezy, and comfortable rather than a stuffy professional outfit. Floral dresses in chiffon or another type of free-flowing fabric might be the perfect fit.
Also, a rustic wedding is an excellent opportunity to experiment with fun accessories such as a bow tie, suspenders, or quirky patterned socks.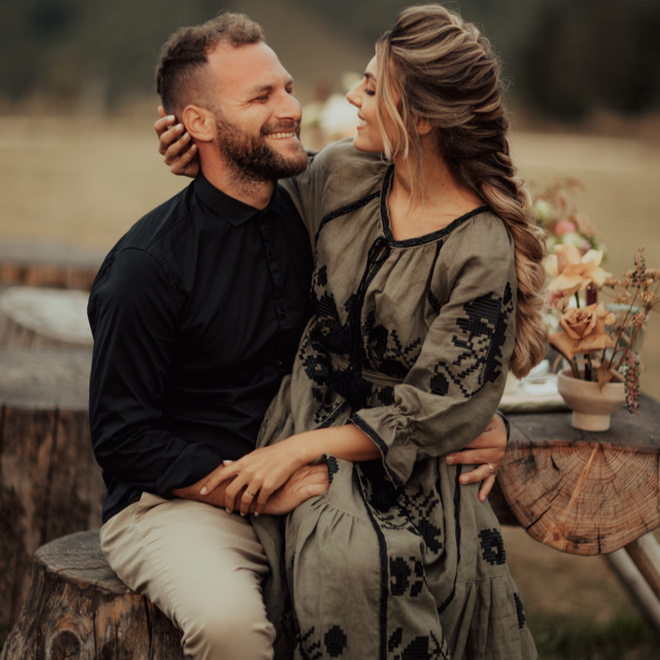 10- Choose a Rustic Wedding Cake That Everyone Will Want a Slice Of
To choose a nice rustic wedding cake, you should first incorporate fresh fruit and natural creams and stay away from sugar-paste cake models as much as possible.
If you choose a fruit such as fig, apple and grapes for your rustic wedding concept, you can also appeal to the eye by using these fruits in abundance in the decoration of the cake placed on a slice of the log. Also, for a more olive-toned rustic concept, you can decorate your cake with olive branches.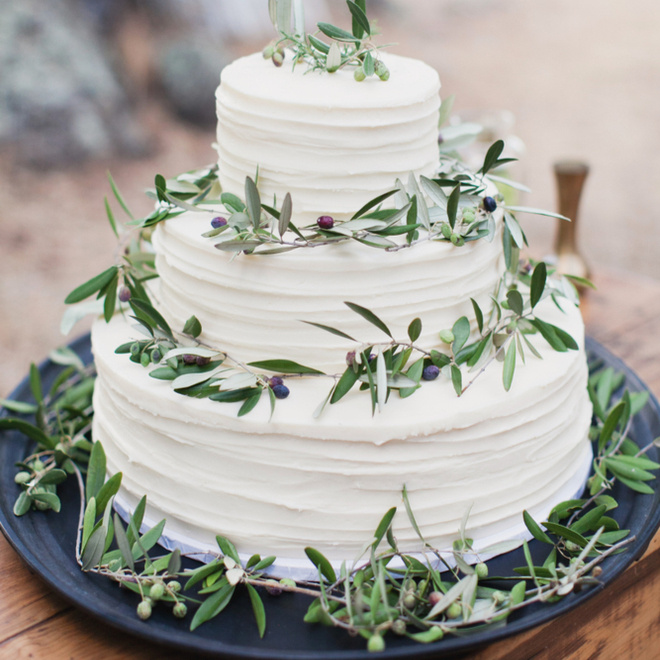 It would help if you made sure that the treats offered to your guests at the wedding are as light and natural as possible. On the menu, vegetarian foods, healthy snacks, canapes, cheese plates, fruits and drinks should be given plenty of consideration.
If you want to give wedding candy or gifts to your guests, jams usually presented in homemade gemstone patterned jars can be a nice option. Giving gifts that evoke natural life, such as succulent and flower seeds, will delight your environmental friends, and on the other hand, you will stick with your rustic wedding concept.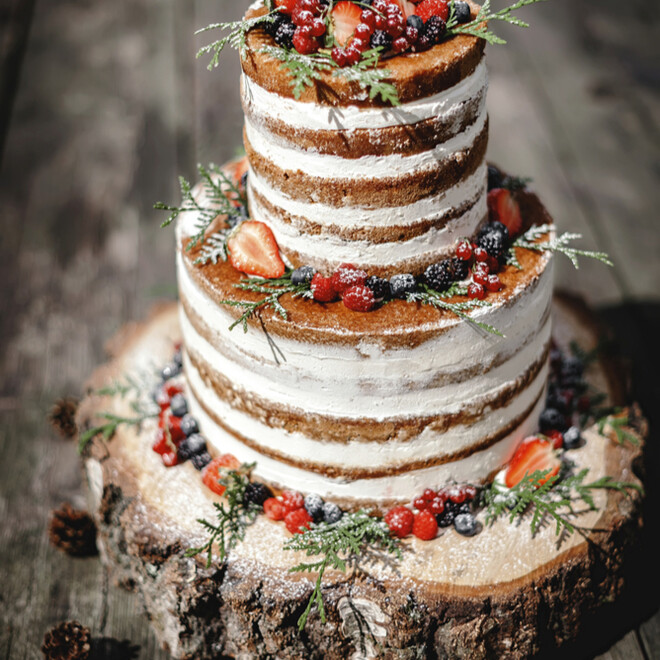 11- Keep Track Of Your Spendings and Budget
After reading this article, we can conclude that rustic weddings are on the rise. They might be just what you're looking for to bring your dream wedding to life, but how much they are estimated to cost is the real question.
The truth is, asking yourself, "how much does a rustic wedding cost?" is not an easy question to answer because there are so many factors that play into this answer. Therefore you should try to figure out your priorities before starting to make plans for your special day.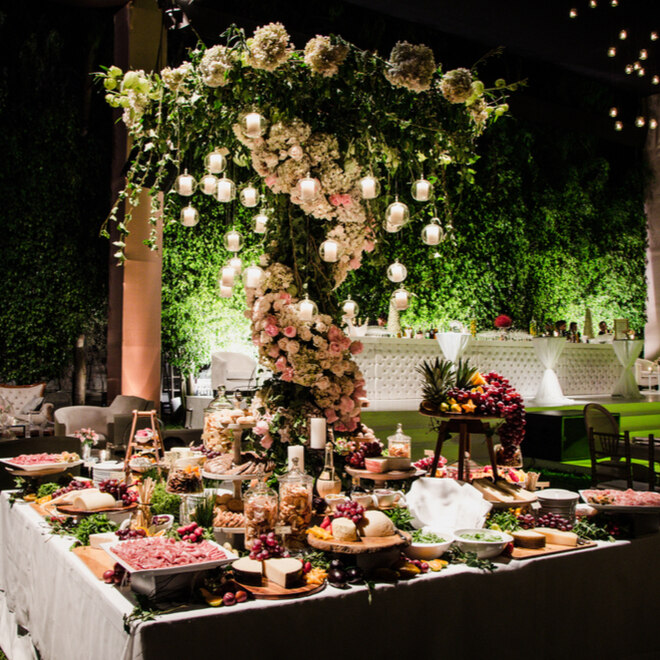 For instance, where will you get married? A simple outdoor ceremony might be less expensive than a lavish affair with an elaborate reception hall rental and catering. In general, how much does a rustic wedding cost depends heavily on your location, but also on things such as how much you're willing to spend on catering per head?
The good thing about this is that you can make your wedding as costly or as budget-friendly as needed. Rustic weddings come in all forms, shapes, sizes, and budgets!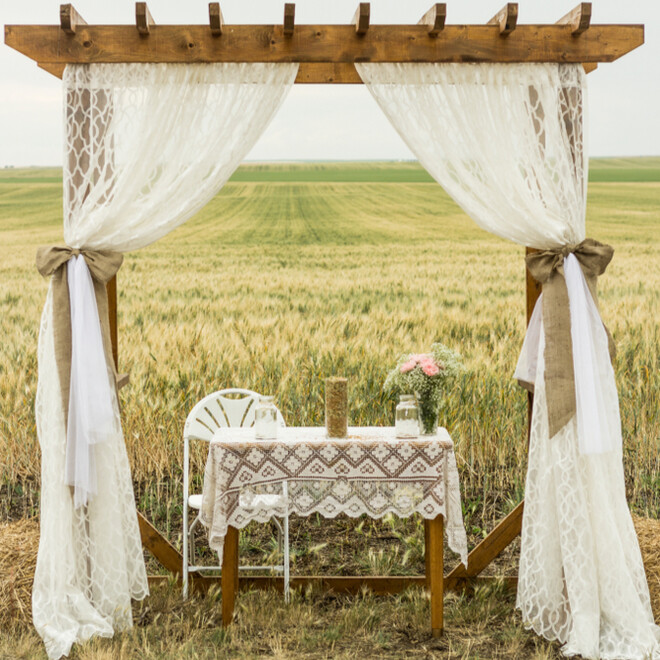 What Does Rustic Wedding Venues Entail?
A rustic-themed wedding has a soothing quality, similar to the warm feeling of coming home and feeling cosy. So, a rustic venue should also match this feeling. Rustic weddings are usually located in the beautiful countryside, away from the hustle and bustle. But it doesn't mean you can't incorporate the rustic theme into the venues in the city centre.
The most popular settings for this style are barns, farms, vineyards and wineries. They are preferred mostly by couples looking for laid-back, relaxing times with their loved ones, and they have references to the outdoors.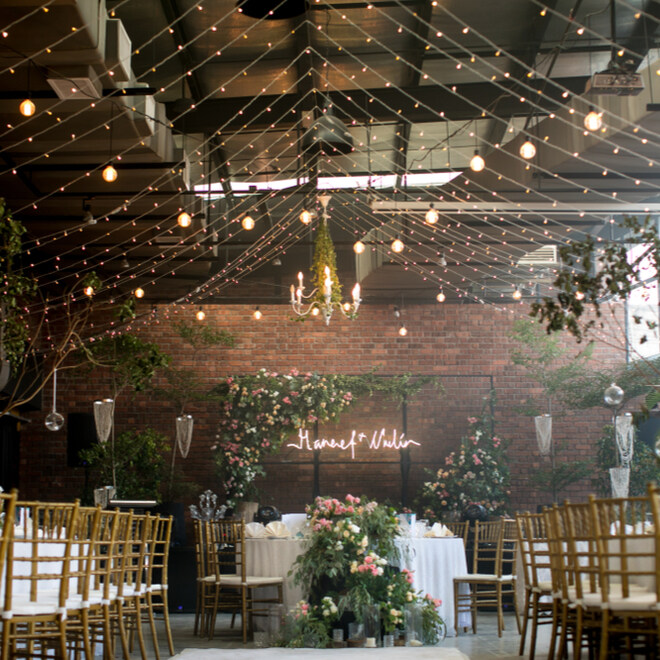 Rustic Wedding Venues Sydney
Rustic wedding venues in Sydney showcase where the most beautiful pastel shades are being used, wood reflecting natural life, dry tree branches, wicker fabrics, and straw bales are some of the most important rustic wedding decorations.
Who doesn't want to get married with stunning views from Sydney Harbor to rolling hills? Most popular venues are located one hour driving from Sydney CBD, and they are mainly barracks, homesteads, estates and cottages.
Rustic Wedding Venues Melbourne
If you're searching for a wedding venue with a barn, exposed brick, a fireplace, farm, and more, look no further since Melbourne has everything you need. The beautiful Yarra Valley with world-renowned vineyards and wineries is just 20 minutes drive from the city centre. Historical mansions, country farms, vineyard retreats and more in every capacity and budget are all waiting for you!
Rustic Wedding Venues Perth
As the capital of Western Australia, Perth has the most beautiful rustic wedding ceremony and reception venues for every type of couple. Lovely estates, barns, homesteads, wineries are just a couple of affordable venues with the stunning sprawling fields view where you can incorporate the rustic style.
We hope we have given you plenty of new ideas on making a rustic-style wedding come to life, from the wedding venue to the selection of bridal gowns and suits, from hair and make-up to wedding cake. If rustic weddings impress you with their intimate and romantic concept, do not delay preparing for your rustic wedding!